This is the route map of my 100,000km 10 months trip to around 43 countries and 180 cities. (Zoom in for a closer look at the routes or click on the below Link).
This is my other blog about my training for the NYC Ironman and marathon after coming back from my backpacking trip. I've been involving in some endurance sports such as running and biking after the backpacking trip so thought this is another journey that I can write about. It's still work in progress.. http://journey26.com/training/ Feel free to provide feedbacks.
I spent 2 weeks in Shenzhen and Hong Kong, then flew to Seoul, South Korea for a few days before flying back to New York, and that's the end of my backpacking trip.
Bought a train ticket on Saturday when I got to the Hangzhou train station. However, only standing tickets were available because there is only one train a day from Hanzhou towards Shenzhen.
The train will depart from HangZhou south station which is a little far away from the city. Took a public bus towards Hangzhou south station at 12pm.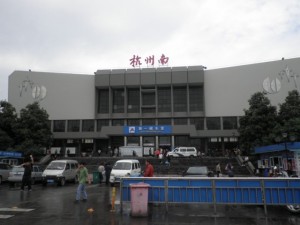 Lunch, rice with dishes 10Yuan~USD$1.5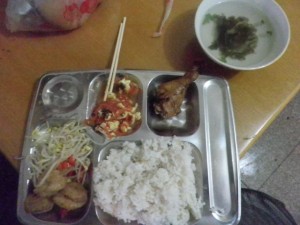 Since I still have time to spare, fixed my broken shoe.(14Yuan~USD$2). This lady has been fixing shoes since 30 years ago or this was what she told me.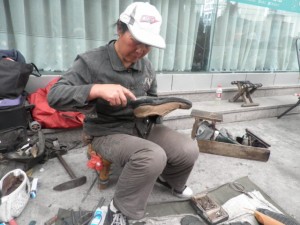 Almost time to get on the train. A big crowd getting on the train and there was no point to queue anyway.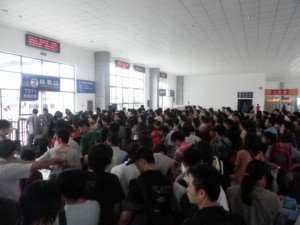 Got on the T211 2.20pm (218 Yuan~USD$32). It's around 1700km to Shenzhen and will take approximately around 17 hours to get there.
The train was already full even before the huge crowd managed to get on the train.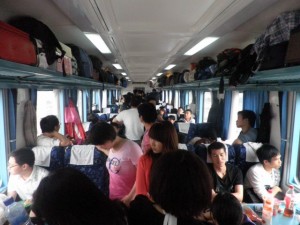 There was no room even for me to stand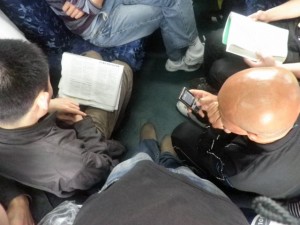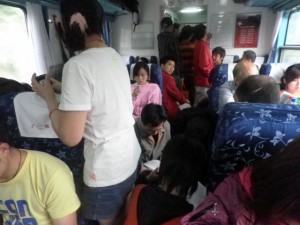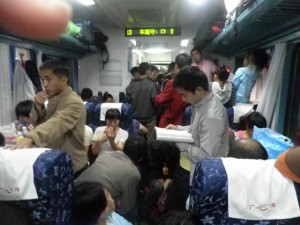 Night falls, still packed like sardines and stood at the same spot for the past 7 hours.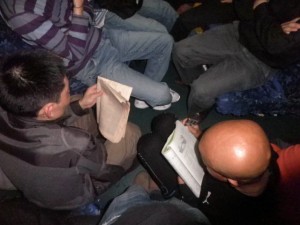 I have some movies on my laptop and got some of the train passengers interested in it.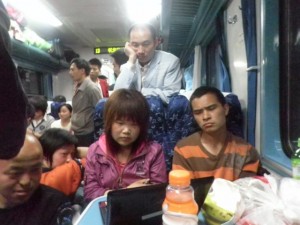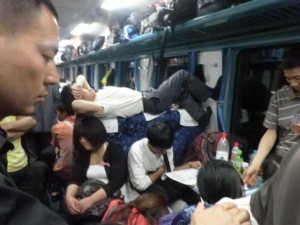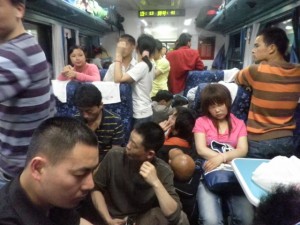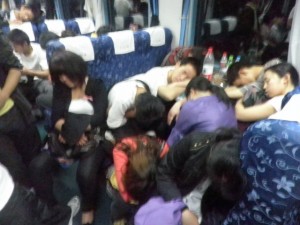 Don't even think about getting an empty spot at the door.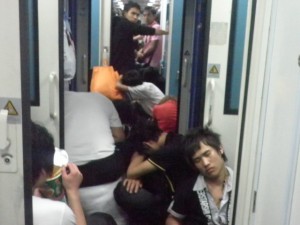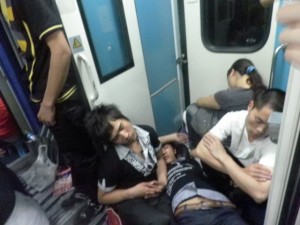 Hangzhou is the capital of ZheJiang province and is one of the richer cities in China. The city has a population of around 8 million people and was the capital during the Southern Song dynasty before the Mongols sacked the city. Even Marco Polo has been here. Housing price here is comparable to Shanghai and the city is famous for its tourist and technology industry.
Luxury car showroom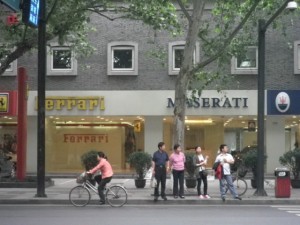 Lunch with some old university friends, ShouFang and Kai.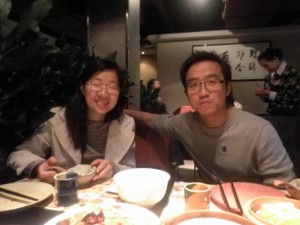 XiHu, West Lake. The lake was orginally located at the western part of the city. However, like many other cities in China, there is a big push towards urbanization and the city grew and surrounds the lake today. So by just looking at the map, you might wonder why is it called the west lake.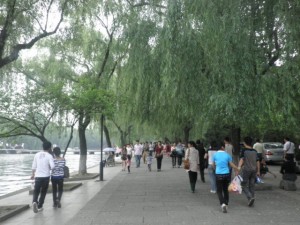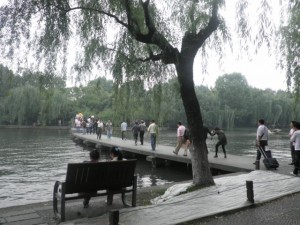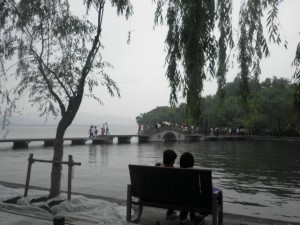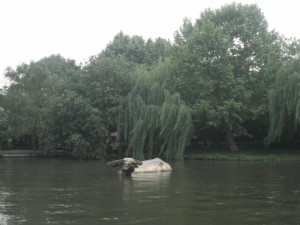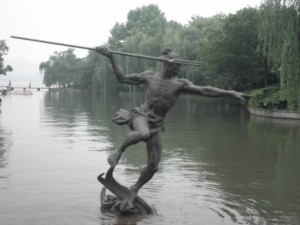 Hangzhou is voted as one of the best place to live in China. There are bicycles rack all over the city. One can just swipe a transportation card and rent to bicycle for free then drop it at another rack. However, the card will require a deposit of 200 Yuan and can be used for buses too.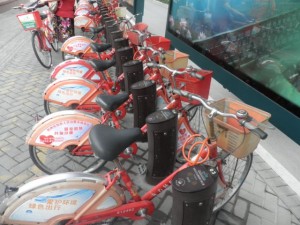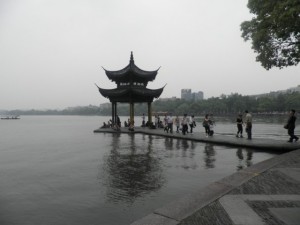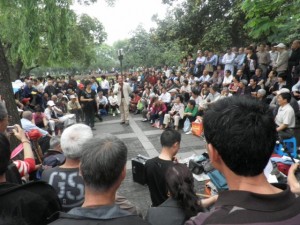 Met up with WenHuan, a friend I met at the hostel in Xiamen. He is from Hangzhou as well and was eager to show me around.
A square, I forgot the name.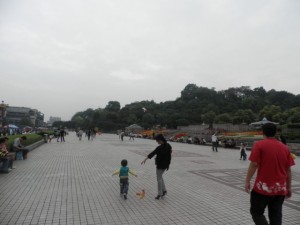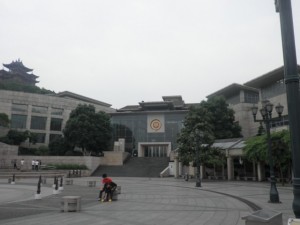 HeFang Jie which sells goods cater to tourist.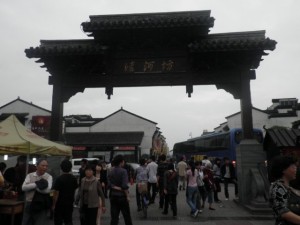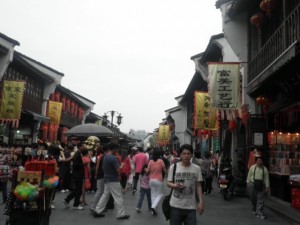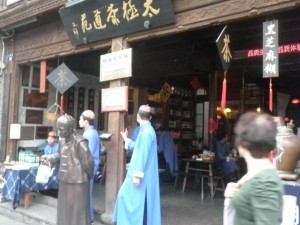 A famous Chinese medicine shop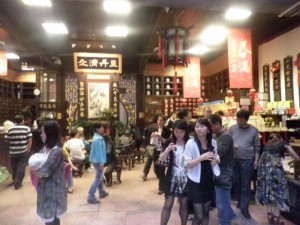 A unique architecture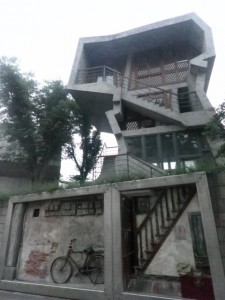 A newer part of HangZhou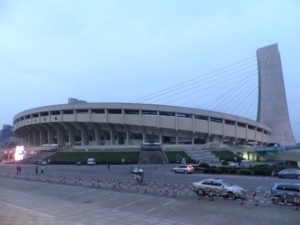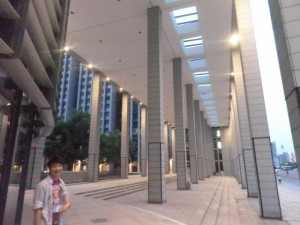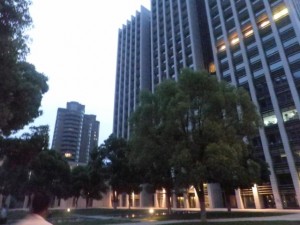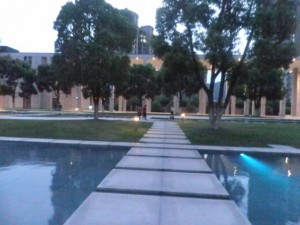 DongBo meat and some other Hangzhou local delicacies.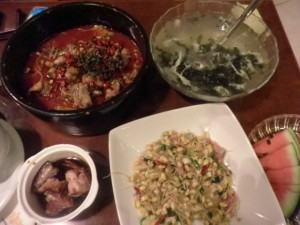 Paid a visit to ZheJiang University at night.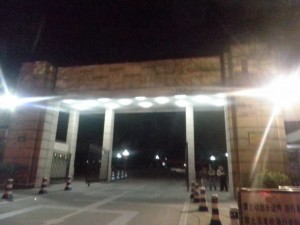 Pool with Kai and friends.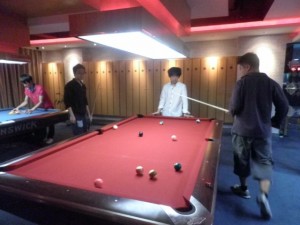 Found out that I have some old college friends in HangZhou and decided to visit them. Today is my last day in Shanghai, went to LuJiaZhui to get a last view of Pudong before heading south to Hangzhou.
The bund during day time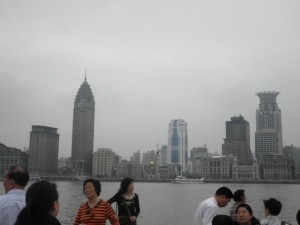 A wedding shoot at LuJiaZhui area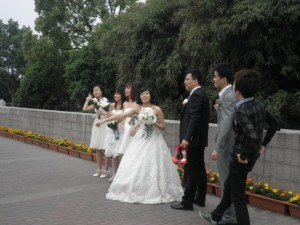 LuJiaZhui area in PuDong.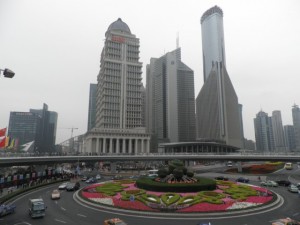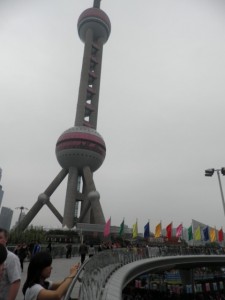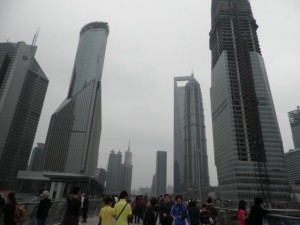 Took bus 144 towards Shanghai south train station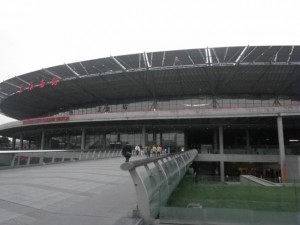 The train station has a unique design, it is designed in a circular pattern and all the entrances to the train are concentrated in the middle part of the station.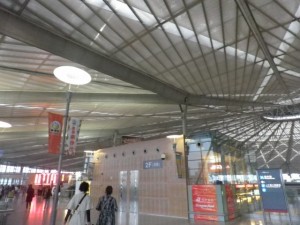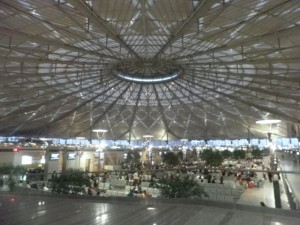 and bought the D5683 8.06pm train (54Yuan~USD$8) towards Hangzhou. It's around 200km from Shanghai to Hangzhou but the train will get us there in just one an a half hour.

View Larger Map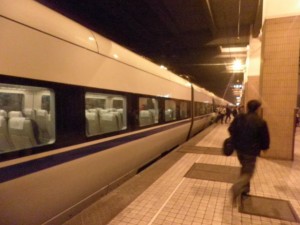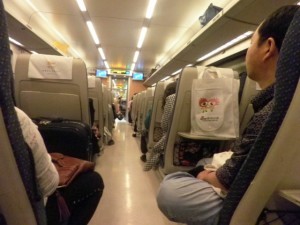 Again, even though the infrastructures and hard assets in China are amazing but peoples' behavior still need time to change.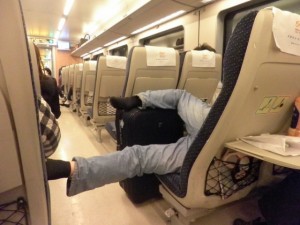 City center, around HuaiHai road area.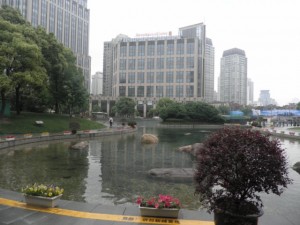 FuXing Park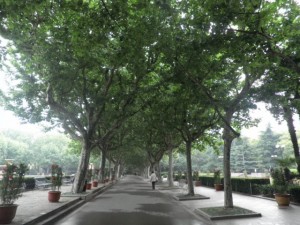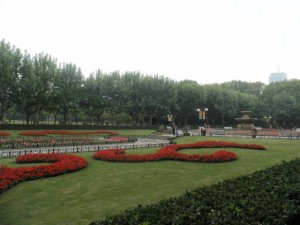 A old man exercising/playing an old traditional game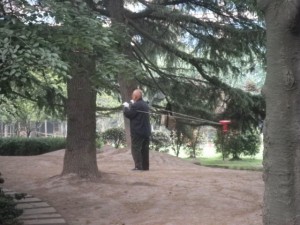 Zhou En Lai lived here once, around FuXing Road and SiNan road area.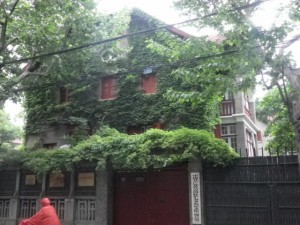 Some newly built residential home, sure this will be super expensive in the city center.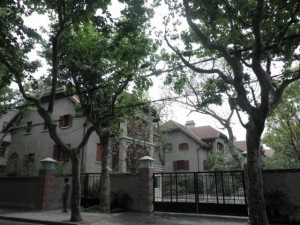 Lunch, LengMian, cold noodles Shanghai style 8Yuan~USD$1.2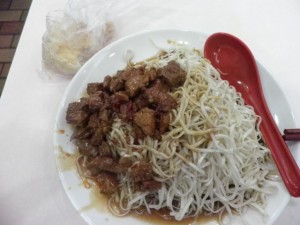 Visited another Chinese friend at Shanghai Finance University. There are 3 good universities in Shanghai such as FuDan, ShangHai JiaoTong and Shanghai Finance University which also are also the famous universities in China.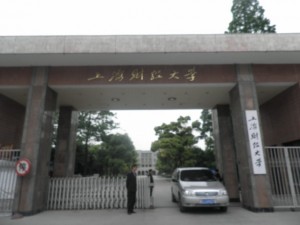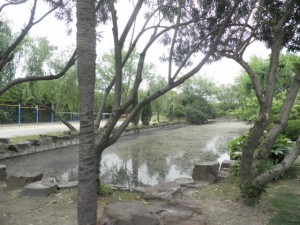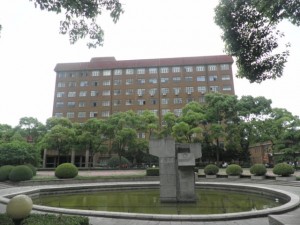 This is the square that universities students usually go to.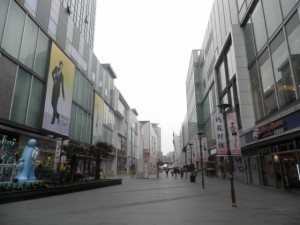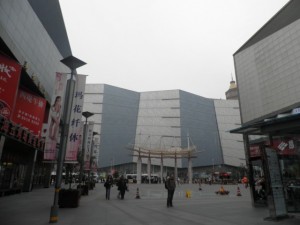 Was trying to learn more about the financial job market in Shanghai and attended a headhunter networking event at night with ZhiHan.
Some readers of my blog might be surprised of me spending more than a week in Shanghai because usually in my trip, it's unusual to spend too many days in one particular city. My original plan was to end my trip in Shanghai at the world expo and then start being serious about my career. At the same time, some of my friends in the US had been going back to China recently and seems like Shanghai is a great place for life and career. I am also taking this opportunity to catch up with some of them. This is sort of the warm down of the last leg of my trip and I am taking my trip slower this time.
Decided to start at district B for today. Got to gate 5 in the morning right before 9.30am to get into the line early.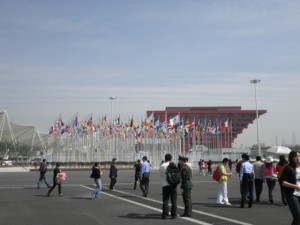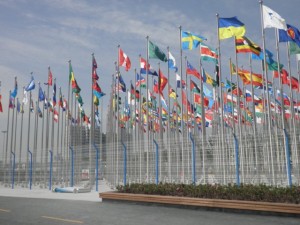 Long line to get into the expo.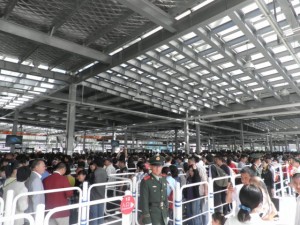 The longest line is at the Saudi Pavilion so my first target this morning is to rush there first.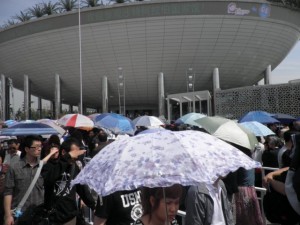 Even though I got there early, but still waited for 3 hours in line under the hot sun and finally got in.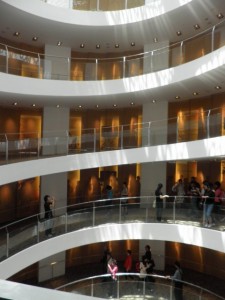 The highlight of the pavilion is a huge IMAX theater. However, the total time spent inside was just 15 minutes so it's not worth it to wait in line for 3 hours.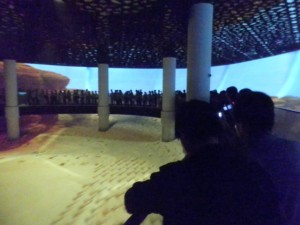 Performers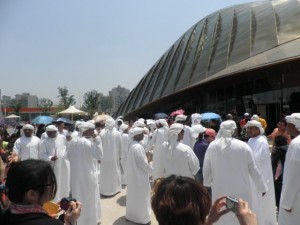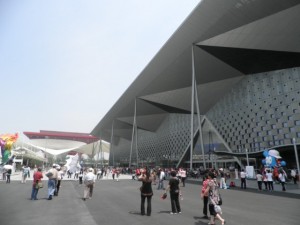 The theme pavilion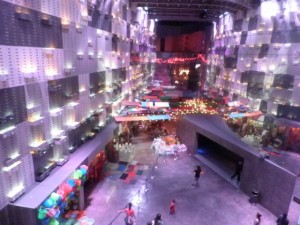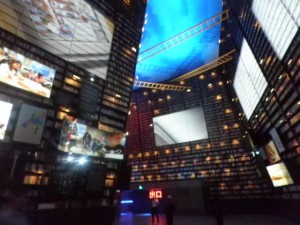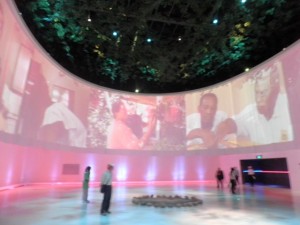 A big model of the rotating earth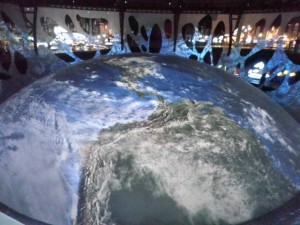 Indonesia Pavilion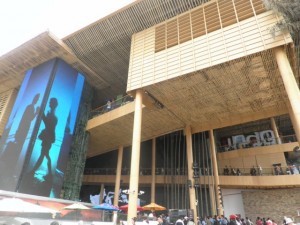 Malaysia Pavilion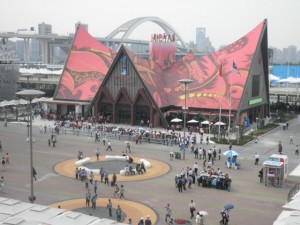 Thailand and the Philippines pavilion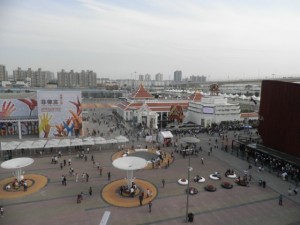 Finland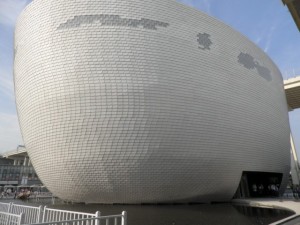 German Pavilion which is another popular one, also with a long line of course.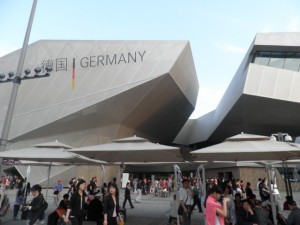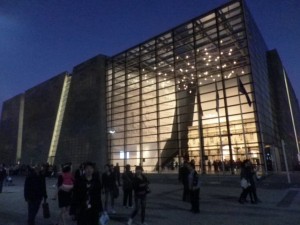 Performance around the African Pavilion area.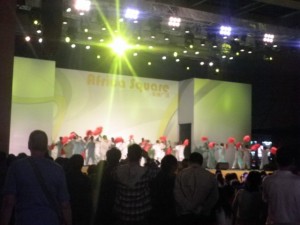 Brazil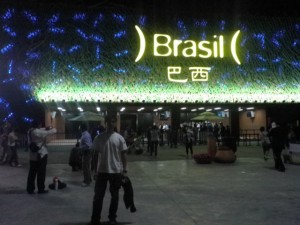 US Pavilion which was designed to look like supermarket.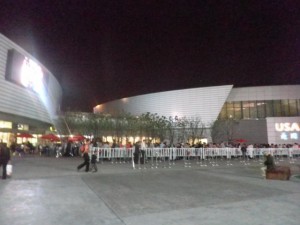 Took a boat across the HuangPu river to get to district D.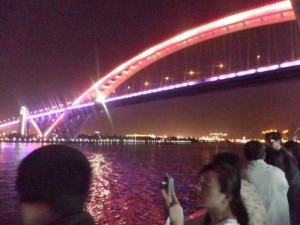 Japanese businesses pavilion. The whole program inside the pavilion took an hour and 8 Japanese corporations showed off their technology and explained about their businesses.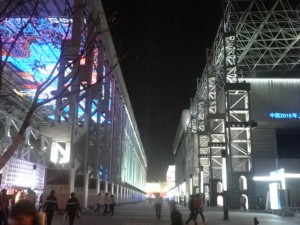 For the past 2 days, I have spent around 13 hours each day from 9.30am till 10.30pm rushing around the pavilions like crazy but still wasn't able to finish seeing everything. The Shanghai World Expo is located at a huge site of around 5 sqkm and there are many people everywhere. Not surprising because China is famous for its crowd of people. It's easy to notice some bad habits of local Chinese at the expo, the most common one being jumping queue. China spent a lot of money in the World Expo, everywhere in the country has advertisement about the world expo, like everyone in the world is coming. Especially in Shanghai where all kinds of mass media kept bombarding the locals with statistics and news from the world expo. From what I observed, most of the visitors are locals, foreigners consisted of less than 1% of the visitors.