Category: Jilin
Many people from Northeastern China, especially Harbin has an ill feelings against Japan. An hour from Harbin, there is a Japanese germ warfare base built during 1939 named 731 where Japanese army commited gruesome experiment on Chinese, Koreans and prisonars of war in some very cruel ways during the war. United Nation classified those war crimes as crimes against humanities.
Got to the train station at 9.40am and then bought the 11.45am train ticket to ChangChun (K704 train, 41 Yuan). Woke up a little later this morning cause spent some time updating the blog yesterday night and slept late. Thought I can get to Changchun with a fast train but instead this train will take 3 hours.
Big crowd waiting to get on the train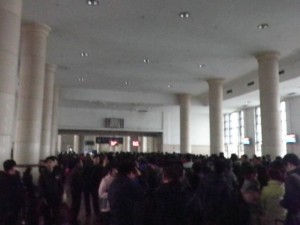 K704 is to QingDao, passing by Changchun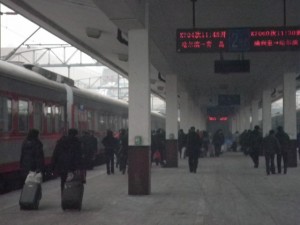 Changchun is the capital of Jilin province. It has a population of around 4 millions and was the capital of Manchukuo, the puppet state of Japan during the 1930s. Manchuko was led by the last emperor of China, PuYi which was installed by the Japanese. But behind the scene, the real power lies with Japan. Changchun has a big automotive industry and produce almost 20% of the automobiles and 50% of passenger cars in China.
Got to ChangChun train station at 3.30pm.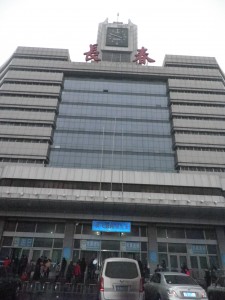 Stored my bags for 18 Yuan at the train station. I was planning to rush to the provincial museum but I don't think I can make it so took bus 80 towards the south west direction for sightseeing on the bus.
It's wet and rainy today.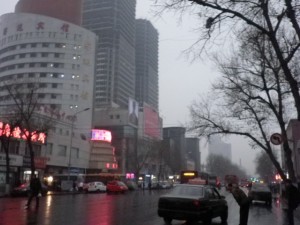 Tram 54, my first tram ride in China.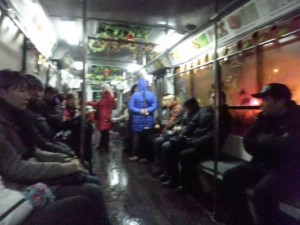 The sky gets dark around 4.30pm here.
Got to Changchun Film Studio, ??????? but it's already close.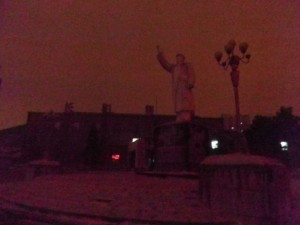 Took bus 264 to WenHuaGuangChang. This square offers a glimpse into Changchun's Japanese imperial past. The square is surrounded by several historical buildings from the Manchukuo era.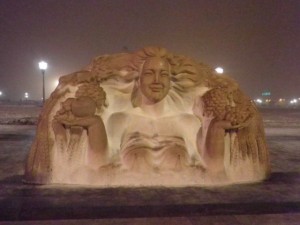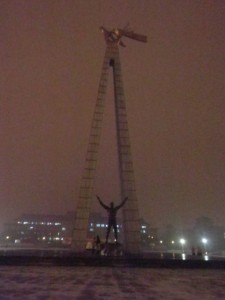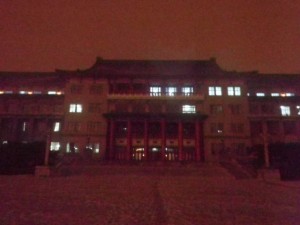 Took bus 264 to WeiHuangGong, Puppet Imperial Palace where the last Emperor of China, PuYi lived.
Map Layout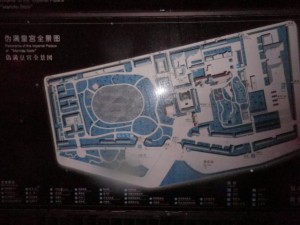 The palace was close by the time I got there, I just had to blame myself for not taking an earlier train.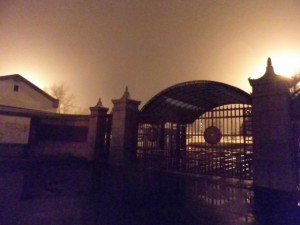 I was debating if I should stay overnight in Changchun and decided to take another train to Shenyang instead because of time constraint.
My half day trip in Changchun

View Changchun in a larger map
Changchun looked relatively older and the street is slightly dirtier as well, taking after taking into account of the rainy day.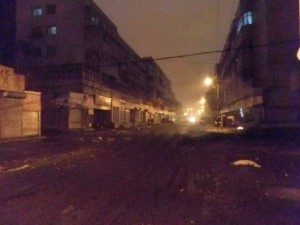 Restaurants selling dog meat. Dog meat is popular in Changchun, one reason is also because it's also close to Korea.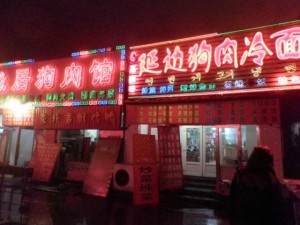 Got a 8.26pm train ticket, train 2220 to Shenyang. (24 Yuan~USD$3.5, 4 hours). The train ticket is so cheap because the ticket is classified as wuzhuo, meaning without seat. Sometimes going to places just few hours away, it's still easy to get a seat on the train even though the ticket is zhanpiao (standing ticket). However, A fast train will only take 2.5 hours, 90 Yuan.
Dinner at a food court in the train station, this is sort of my first meal for the day. (36 Yuan~USD$5.5).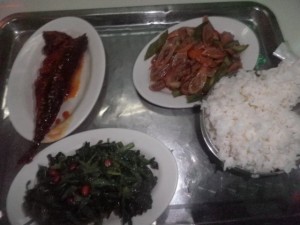 It's slightly expensive according to Chinese standards. I paid only 8 Yuan in Harbin for a similar dish. Most of the time, things at the station are always more pricey.
Train was delayed