Category: Ningxia
Arrived at YinChuan train station around 7.45pm in the morning.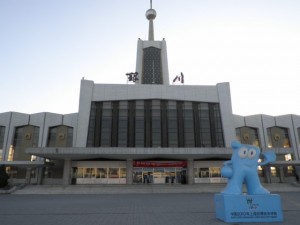 YinChuan is the capital of NingXia province. YinChuan is sort of a small medium size city in China with a population of around 1 million. There are many Hui Chinese in the city and it's consider as the autonomy region of Hui. A third of the population in YingChuan is Hui Chinese.
YinChuan is spreaded from the east to west. The train station is sort of separating the east and the west part of the city. Took bus 1 from the train station to the last stop, east bus station. The bus station looks new and is quite clean.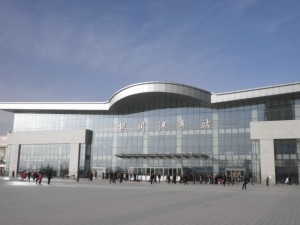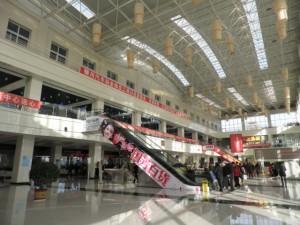 Some propaganda by the governent celebrating the 60 anniversary of the founding of People's republic of China.
Saying the communist party did a mistake during cultural revolution, but then it learned from its mistake and moved on to a more glorious path.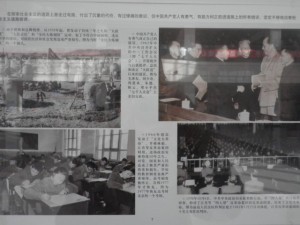 Saying China has achieved a great victory, defeating America in the North Korea war.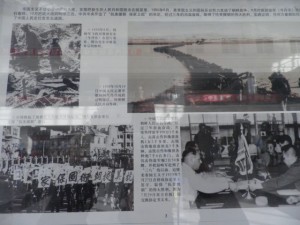 Great communist party took a wrong direction in causing cultural revolution and caused some damages.
Saying everyone should read Marx.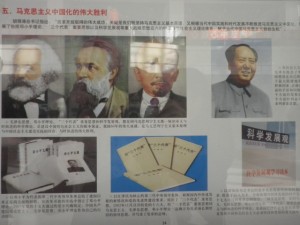 Mosque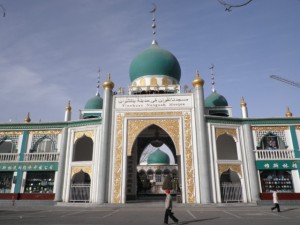 Hui Chinese selling mutton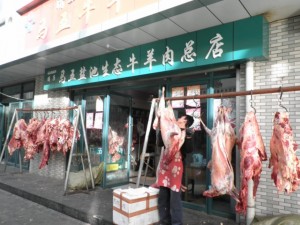 City View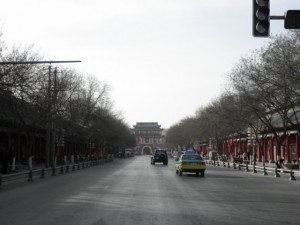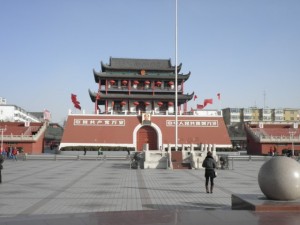 A little similar to Intel bunny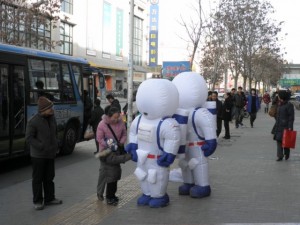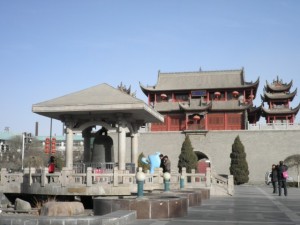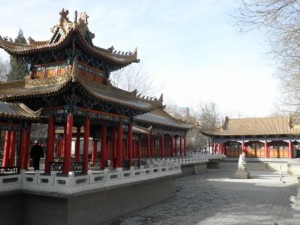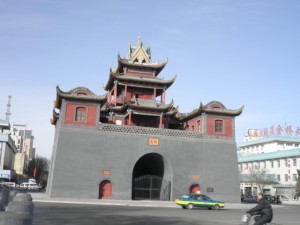 A modern lady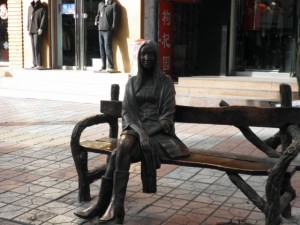 Stadium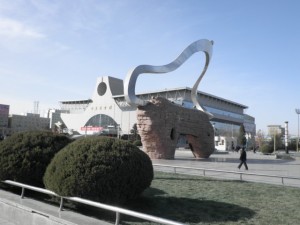 ZhongShan Park. The frozen lake.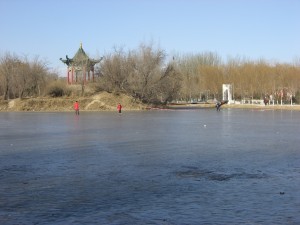 Like the museums in Lanzhou and Xining, the provincial museum in YingChuan is free and brand new. It was only built 2 years ago. I can feel that the government must have a lot of funds to build such a nice museums. Inside the museum is pretty impressive as well.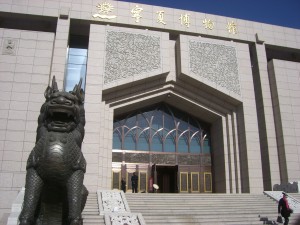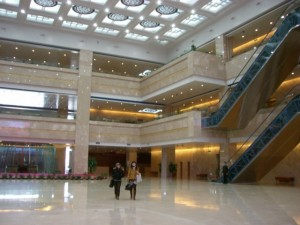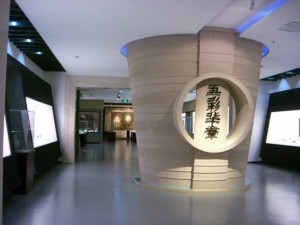 The toilet looks exceptionally clean which is an uncommon sight here in Western China.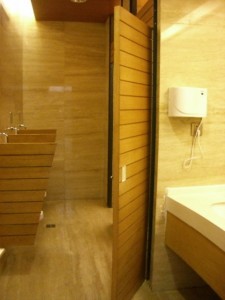 Library, looks very new as well.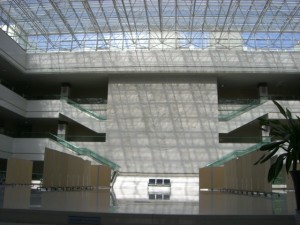 Translation literally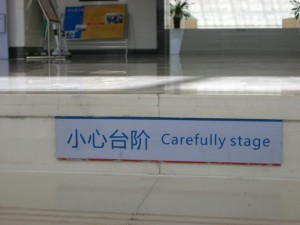 Science museum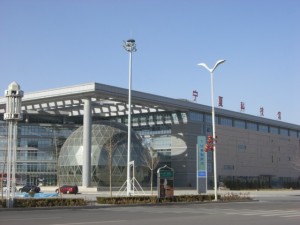 Driving lessons at the parking lot of the Exhibition Center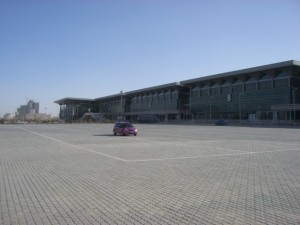 Exhibition center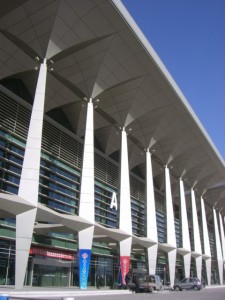 There are a lot of new constructions going on in YinChuan.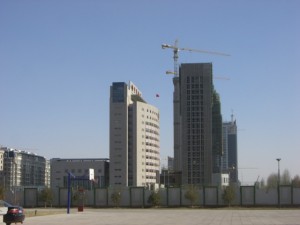 I didn't expect the city YinChuan to have so much going on since it's not a famous city. The city is very well planned, streets are very clean and public buses are new and are using renewable energy.
The city is constructing a very nice looking community, Forest Park
It seems like the mayor of the city is doing a very good job.
Took bus 26 to the west part of the city and then got on the K2326 6.38pm overnight train (96 Yuan~USD$14, upper sleeping berth) to Hohhot (Huhehaote), inner Mongolia. I needed to be back from Mongolia and reenter China by Jan 9th so I have to rush a little.