Category: Shandong
Went to Qingdao train station early in the morning and got on the 7.50am T162 train to Jinan (55 Yuan~USD$8, 4.5 hours). There are also express trains with the letter D taking just 2 hours but it's more expensive. China has an impressive railway system and is getting better. Just a summary, train without letters are usually slower, then faster with K (kuai),T (TeKuai),D(Dongche, with speed of above 200km/h),C(only took it once with a speed of 300km/h), G(GaoTie with speed above 300km/h).
Qingdao train station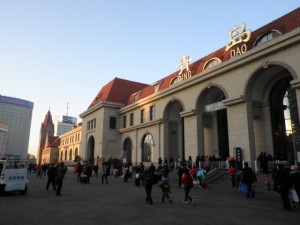 Got to Jinan Train station around 12.30pm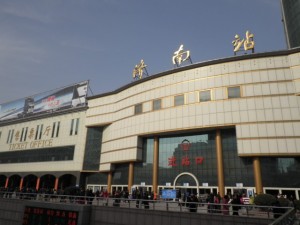 Jinan is the capital for Shandong province and has a population of around 6 millions. During the Warring States Period (475 B.C – 221 B.C.), the area of Jinan was split between two states, the state of Lu in the west and the state of Qi in the east. Even today, Shandong still has a nickname of Lu.
Lunch, tofu with rice (8 Yuan~USD$1.2).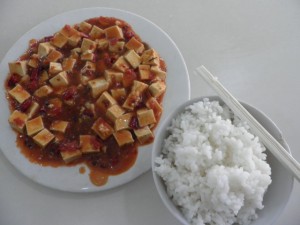 This is my second time in Jinan and I visited the city 6 years ago. Walked BaYi bridge,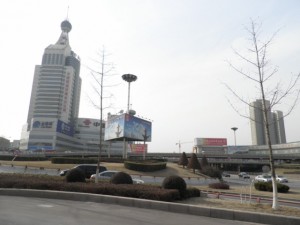 JingShiYi road, the place where I stayed 6 years ago.
Outdoor pingpong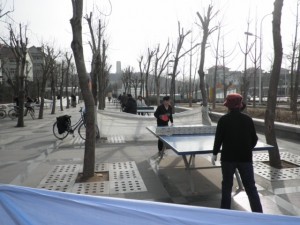 Took bus 2 to Shandong provincial museum.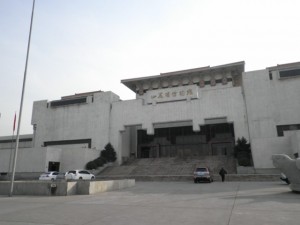 Jinan is the capital of Shandong province. I noticed that the provincial museum of a city is sort of a good representative of its development. As the local government has more fund, they always try to develop a brand new museum along with other infrastructure projects. The city is constructing a new museum at the east side but the museum is still housed in an old building. Compared to other cities with brand new museums, the level of development of Jinan is just so so.
Took bus 139 to the east part of the city.
The brand new museum which will open later this year.

Park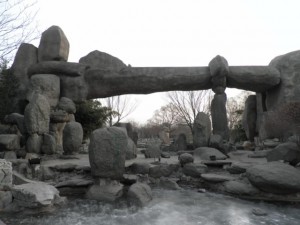 A street with many Hui Chinese selling bbq meat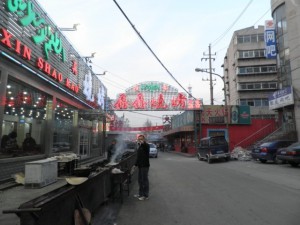 Swimming in the cold river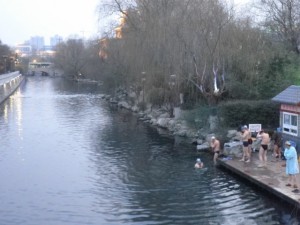 Jinan is famous for its spring. The city has 72 spring and is also called City of Spring, QuanCheng.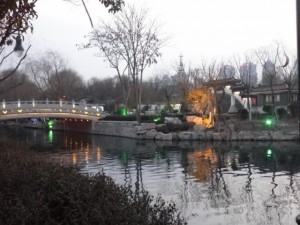 Jinan Incident, happened on 1928 May 3rd where clashes between kuomintang soldieres and Japanese troops caused the Japanese to occupy the city for 6 months.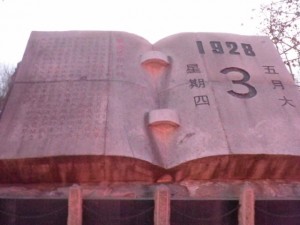 One of Jinan's famous tourist attraction is BaoTu spring. I went there few years back so I didn't go in to the spring this time.
QuanCheng square.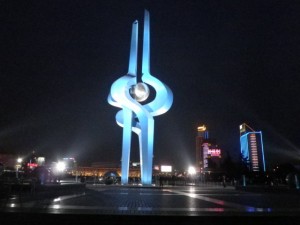 Shandong produced a few famous strategists and thinkers such as ZhuGeLian, Confucius and Mencius.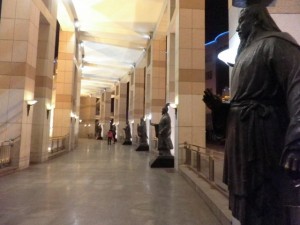 Confucius, not sure if this is what he really looks like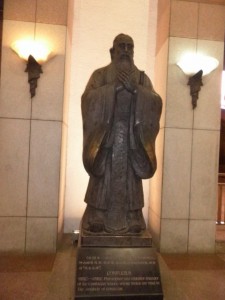 The weather in Jinan wasn't that cold. Bought some fried stuffs from the supermarket and ate it at the square.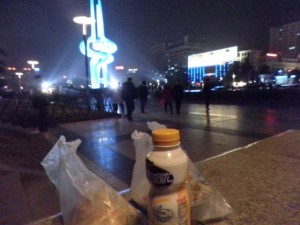 DaMing lake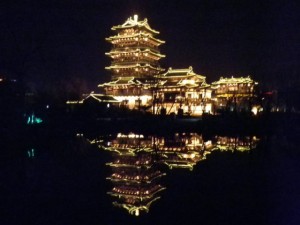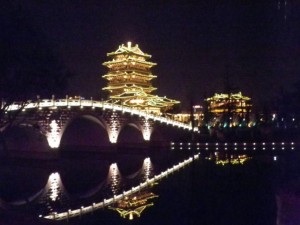 Took bus 11 and took the 9.51pm 1565 overnight train to Kaifeng (154 Yuan~USD$23, middle hard sleeping berth, 8.5 hours ride).


As a coastal city, Qingdao is quite similar to Dalian.
View from the hostel in the morning.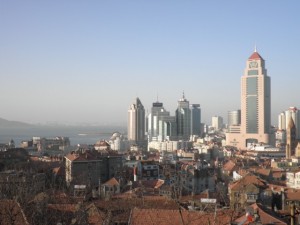 Morning exercise – wushu practice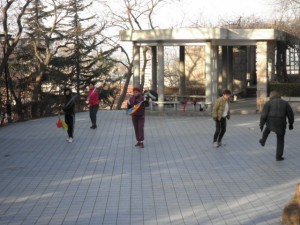 Met up with Byron in the morning at ShiMao square at the east part of town and played badminton at high school no. 25 for 2 hours. I have not played badminton for a long time so had a good workout.
Was trying to visit LaoShan, there is a famoust Taoist temple there but buses there are not frequent so we canceled the plan.
Qingdao hosted the Sailing competition during the Olympics.
Olympic park.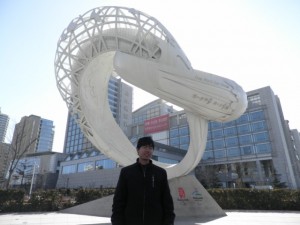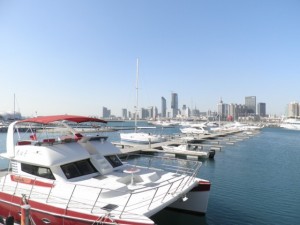 Bridge similar to the one in Dalian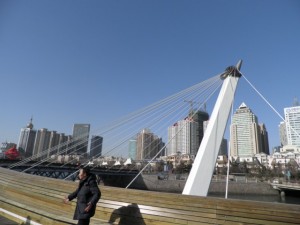 Swimming in winter. 1,2,3 Jump..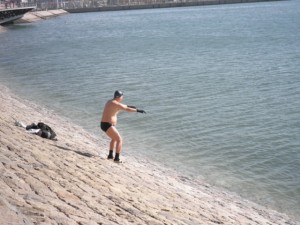 May 4th square again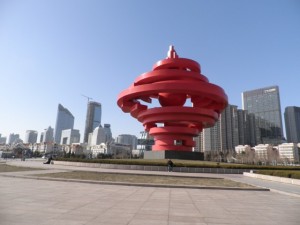 BaDaGuan, an area with some old colonial houses.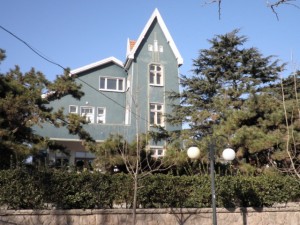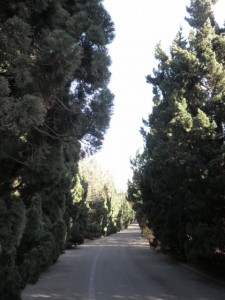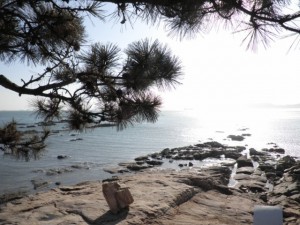 Met some travelers on the street and head to QingDao brewery.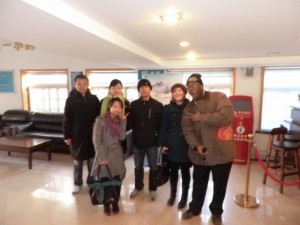 I didn't go in since it's just another brewery.
Tsingtao beer office next to the museum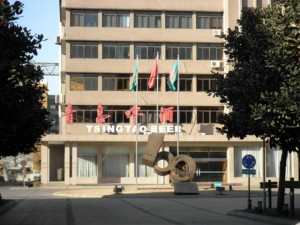 Indoor shops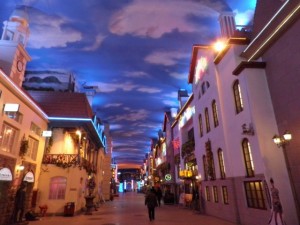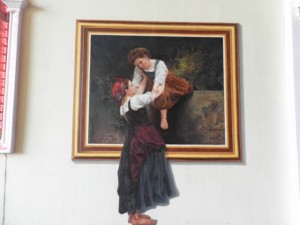 TaiDong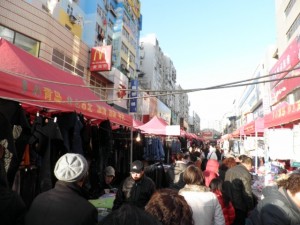 Dinner with Byron, Sam and Laura. Shangdong is famous for its Lu cuisine, I guess the dishes were cooked in Lu style.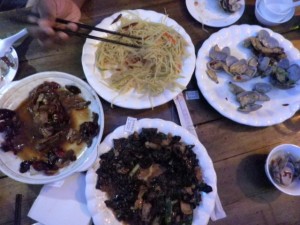 View Dalian in a larger map

The boat was delayed and arrived in Yantai at 8am instead of 6.30am. Yantai is the 3rd largest city in Shandong and is also a port city.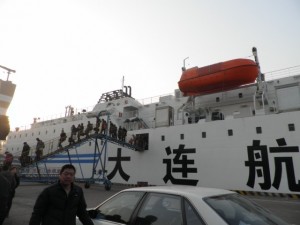 Got to Yantai bus station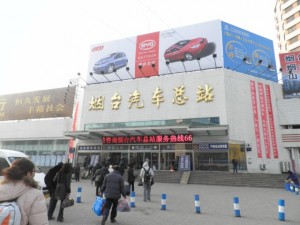 and got the 9am bus (69 Yuan~USD$10) to QingDao.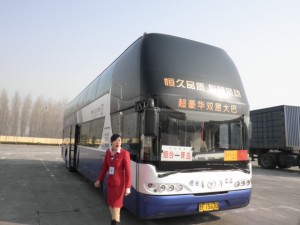 From Yantai to Qingdao, it's around 250 km.

View Larger Map
Most transportation companies in China are state owned, including bus companies, bus station, subways and train station.
However, the bus to Qingdao was pretty comfortable, fast and punctual. There's a small tv screen at every row. This is not the type of service I expect from a state owned company.

Arrived at the bus station at around 12.30pm and took bus 5 to ShiLiYiYuan. From ShiLiYiYuan, I found the xiangguang er road and hiked up the hill since the hostel is in an old observatory on top of the hill. Got a dorm room for 25 Yuan~USD$4.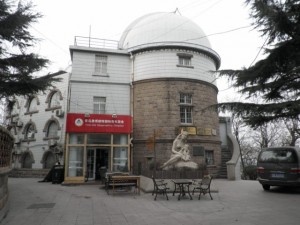 8 beds dorm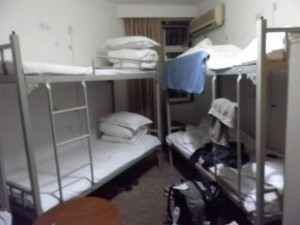 Qingdao is the largest city in Shandong with a population of around 7 millions. It is famous for its German style architecture because the city was a German colony in the beginning of 20th century.
Church down the hill from the hostel.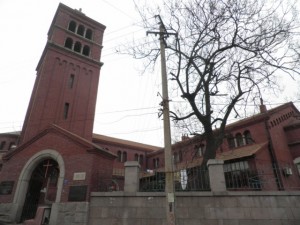 So far I had not used couchsurfing in China because I thought I knew a little more Chinese cultures. Somehow, I sent a few messages just yesterday on couchsurfing and Byron was quite nice to be my guide for today.
German governor's building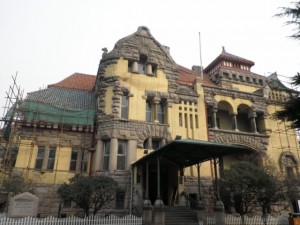 Western style red roof building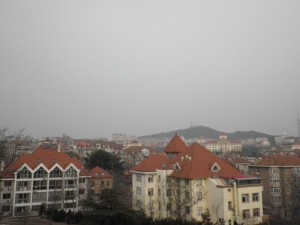 Home of Lao She, a Chinese nobel prize nominee for literature.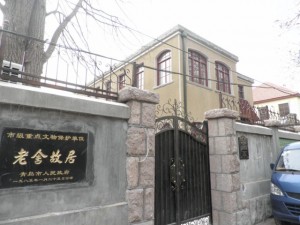 Old German prison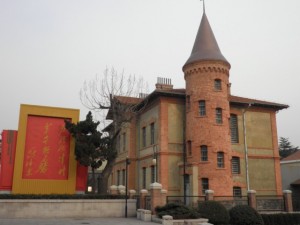 Old municipal building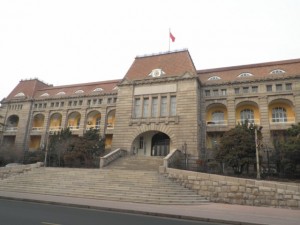 A few western style buildings at ZhongShan road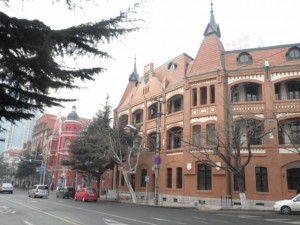 Zhan Pier, also a symbol of QingDao beer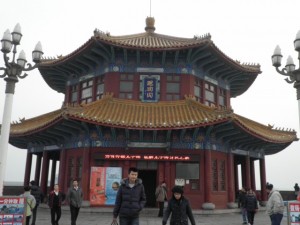 With Byron, the man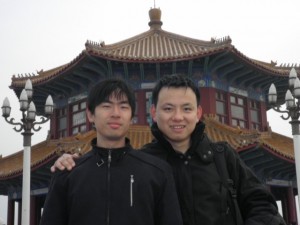 MalaTang and RouJiaMo (10 Yuan~USD$1.4)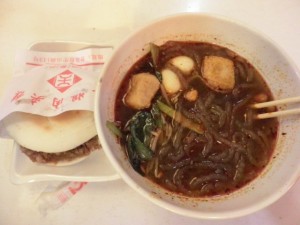 Check out another hostel called KaiYue. With a nice bar and the sign seems a little similar to Starbucks.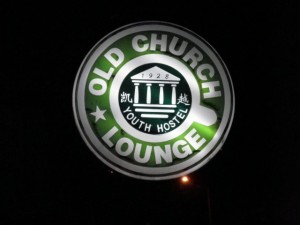 There are tons of signs like this in China.
PiCaiYuan, street selling multiple kinds of food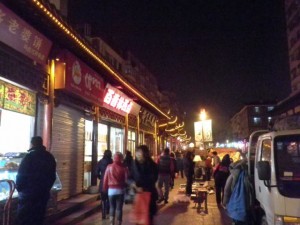 Took bus 25 to May 4th square, WuShiGuangChang.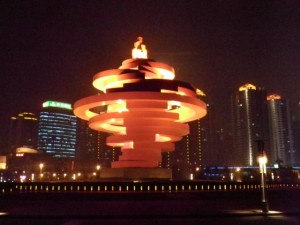 May 4th movement happened in 1919 where students from Beijing protested Chinese government's weak response to the Shandong Issue under the treaty of Versailles where Shandong was handed over from the Germans to the Japanese after the end of world war 1. The protest sparked a nationwide chinese nationalism movement.