Category: Athens
Finally got on my 3.55am flight and arrived at Athens at 6.30am in the morning. Yeah!
There are many foreign workers in Athens. Waited for an hour in line for immigration. Got in into EU quite easily, the immigration officer didn't ask any questions at all.

Took the metro (6 Euro) to the city and checked in to the Aphrodite Hostel (14 Euro) which is close to the Larisis metro stop. After cleaning up, started another full day of sight seeing in this historical city.
Walked to Omonia which has many shops and is close by the acropolis.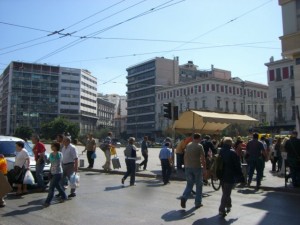 Athens meat market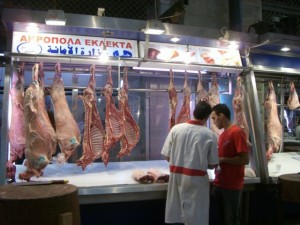 The changing of the guards in Athens was unique

Hadrian's Arch and the Temple of Zeus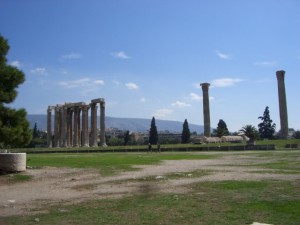 Parthenon at the Acropolis

Theater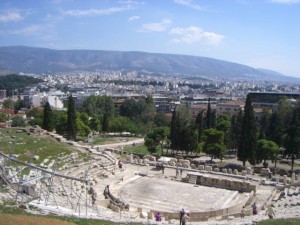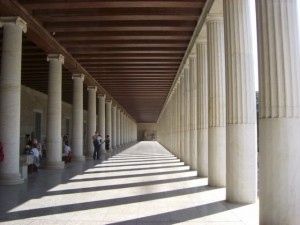 Piraeus (A port city in West Athens, with boats to Italy and the greek islands.)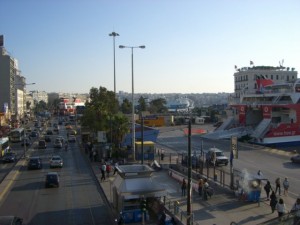 The Acropolis Museum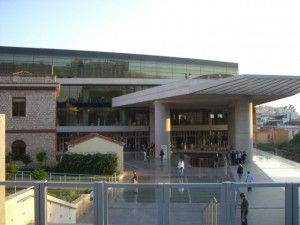 Athens Olympic Village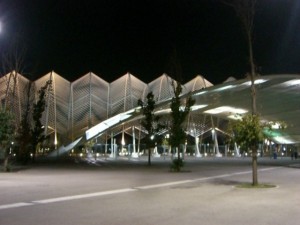 Next day,
Tried to get a ticket to Tirana, Albania. Went to a bus station behind Larissi train station but wasn't able to get a ticket. I thought the guy said that all tickets were sold but later I found out that there is no bus to Tirana on Tuesday.
Bus schedule in Greek (no bus on Tuesday and Wednesday)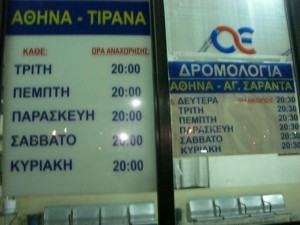 Met Maria and she showed me around Athens. Tried Gyros (Souvlaki, 2 Euro) and Frappe (Greek ice coffee). Went to Gazi which is an area with many cafes.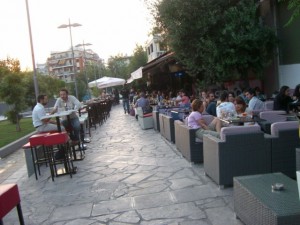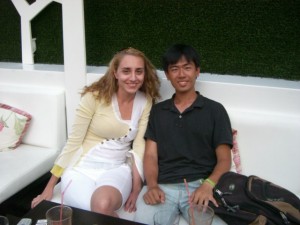 Greece has a population of 11 millions but there were 17 millions tourists visited the country last year. There are also many immigrants from Africa and Asia in Greece. Greece is very touristy so things are not cheap here, especially with the weakening dollar. An average meal here cost around 8 Euros.
Since the route to Europe is a detour, I tried to travel faster. I decided to go back to Larissi bus station and took an overnight bus to Sarande (10 hours bus ride, 26 Euros), a town beside the beach at the southern part of Albania. From Sarande I can then take another bus to the capital city, Tirana.