Category: Colombia
Walked around the city and visited Plaza de Bolívar
http://en.wikipedia.org/wiki/Bolívar_Square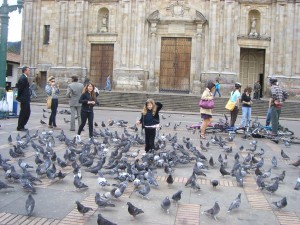 and Gold Museum.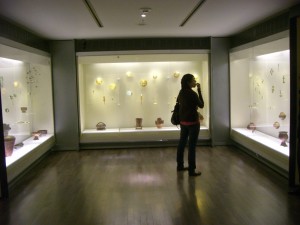 Walked from La Candeleria to Calle 70 which is like walking from Chinatown to 70 street, only that the blocks in Bogota is further away and the road is polluted from the public bus.
Met Vanesa for lunch. Vanesa had Ajiaco and I had Bandeja Paisa. Both are famous Colombian food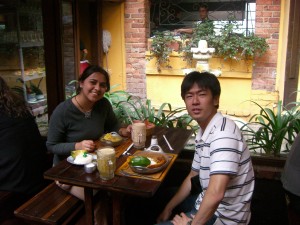 Bandeja Paisa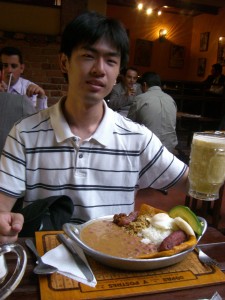 Public Phone in Bogota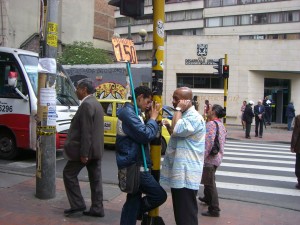 Yes, you can't carry gun on the bus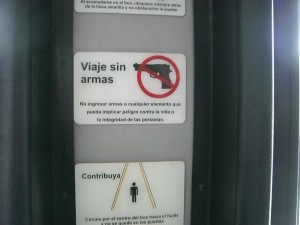 Northern Bogota is pretty different from the middle or southern party. The financial sector is at around calle 70
Stock Exchange


and the hip and happening place is at Calle 87 "Zona Rasa" area. There are many bodyguards around Zona Rasa area because the wealthy Bogotans here are afraid of being kidnapped.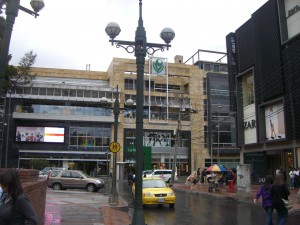 Colombian style burger at their fast food joint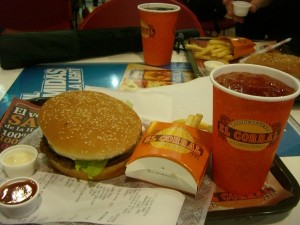 My flight to Santiago is at 9.40pm and I was a little late for my flight. Got into a cab and met a crazy driver. He mentioned about F1 racing, Pablo Montoya, fast and furious, go karting and drove like crazy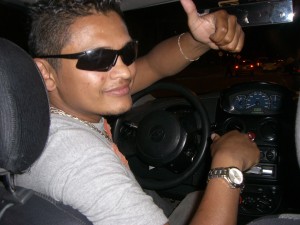 Met a few travelers from London and Ireland at the hostel and tagged along with them visiting the salt mine at Zipaquira which is 1.5 hours north of Bogota.

Took the Transmilenio (1500 colombian pesos) which is like a bus running on a subway track to Porte Del Norte (north station) then took a local bus (3200 pesos) to the salt mine.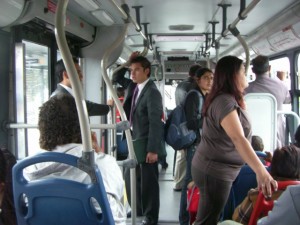 Zipaquira is a small town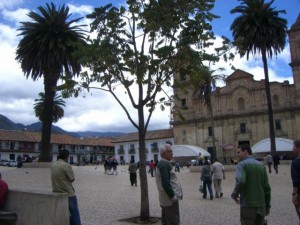 and there is a famous cathedral underground the salt mine.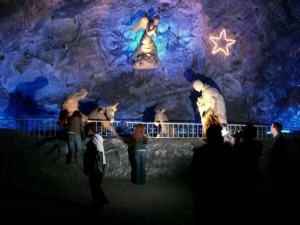 With the crew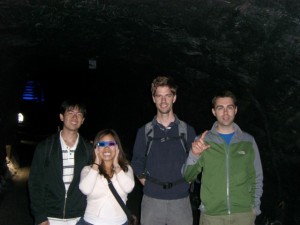 Colombian Coffee…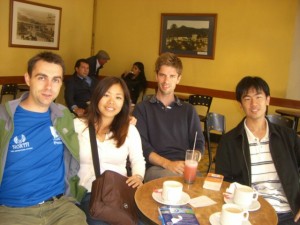 It's very nice of Vernon to drop me to JFK airport this morning at 5am. Only slept for an hour yesterday night since got back home late. I am flying with Avianca which is a Colombian airline.
My flight is at 8am and will arrive at 1pm Bogota time which is one hour later than eastern time. 6 hours flight in total. It took a while to get my boarding pass since the person at the airport front counter seems a little suspicious that I only have one way ticket to Bogota. Since I have
another one way ticket from Bogota to Santiago, they wanna make sure if I require a visa to enter the country.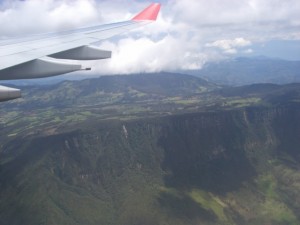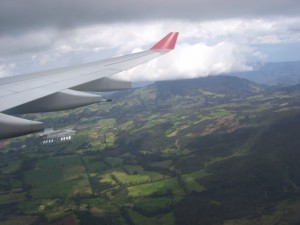 Bogota is on a high elevation, around 2500 meters above sea levels and the weather is pretty cool. The city is spread out and the population is around 8 millions, similar to new york city. There are mountains on the east side and all streets are numbered. Carreras(avenue, east to west) and Calles (street, south-north, parallels to the mountain). Northern Bogota is rich and southern bogota is pretty poor.
Andres and Luisa picked me up from the airport and brought me to a Colombian food street fair. I was pretty lucky to arrive on Sunday because the street fair is a once a year event.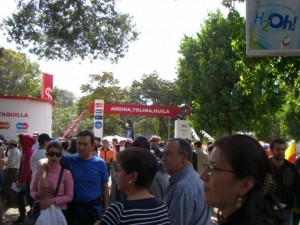 Andres, Luisa and their friends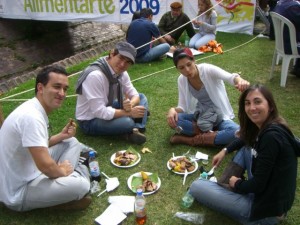 Tried some Colombian food then managed to get cash from HSBC ($2 fees). Andres and Luisa showed me around the city
View of Bogota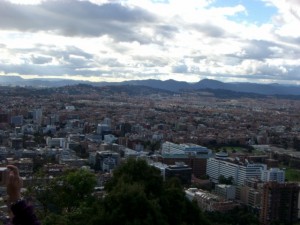 went to Platypus hostel at La candelaria neighborhood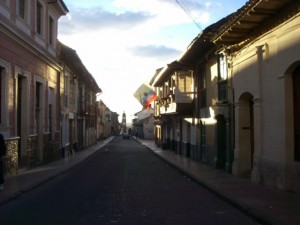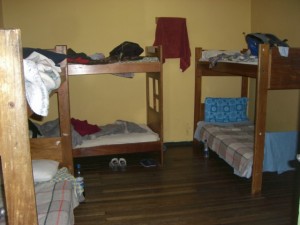 which is a pretty artsy/bohemian place. However, the place is very sketchy at night and someone mentioned a guy in the hostel just got mugged yesterday.
Ate sandwich with a bunch of travelers from London and US. A sandwich and a beer just cost me $3700 colombian pesos which is less than $2.