The first world expo was held around 150 years ago in 1851 in London. At the beginning, the world expo the theme of world expo is more about industrialization, then it moved to more cultural exchange based and Nation branding for countries to show off and improve its national image.
More than 190 countries and 50 organization have registered for the Shanghai World Expo. The theme of this world expo is "Better City-Better Life" and emphasize about urban planning which China really needs since it is developing at such a high rate. At the same time, the country is using this as a publicity to improve its image to the world.
Interactive site of Shanghai World Expo
This is also the most expensive expo and the cost is fully borne by Shanghai. Even the opening ceremony was too lavishly staged. China is a weird country, the government is super rich but not the average citizens. The government is like a big business which has shares in companies from different industries from constructing bullet train, shipbuilding to insurance company.
There are around 200 pavilions. A one day ticket cost 160Yuan~USD$23.
The world expo is divided into 5 areas. Used entrance 2 to get into the E district.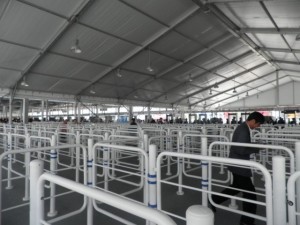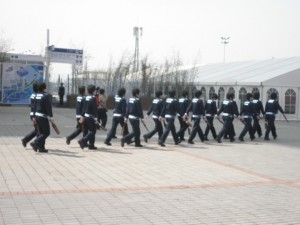 Going into the expo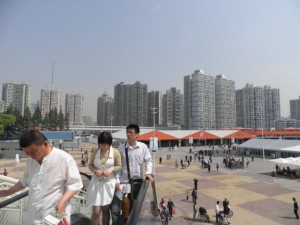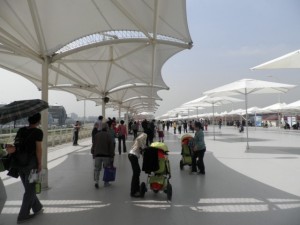 First stop is the ShipBuilding pavilion.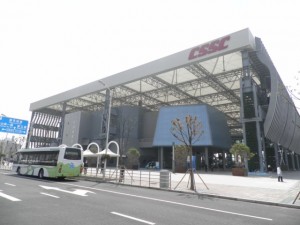 Long queue at the first pavilion visited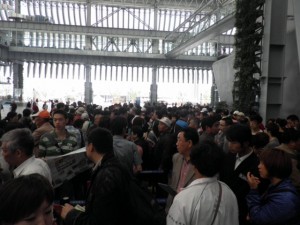 Iphone like application on the wall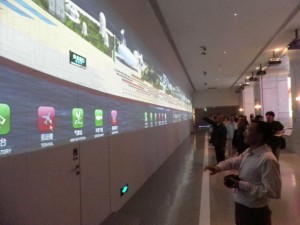 360 degrees movie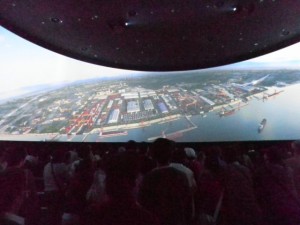 Area E has mostly company pavilions.
Chinese SME(Small and medium size) pavilion.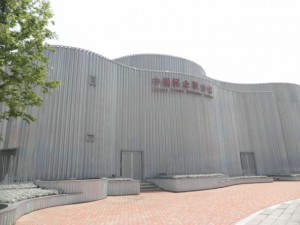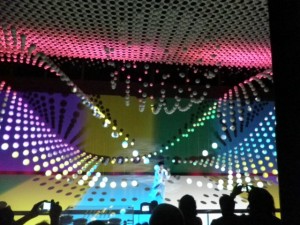 China telecommunication pavilion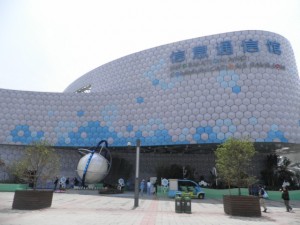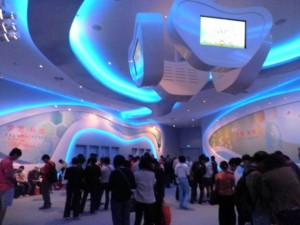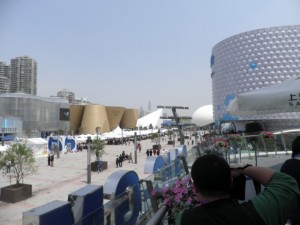 A model of a futuristic vehicle at the GM-SAIC pavilion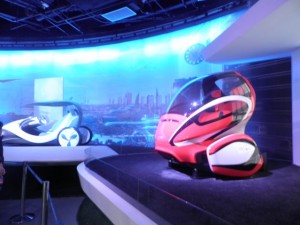 A long line at the China Aircraft pavilion. Waited at least an hour in order to get in. Don't think it's worth the wait as inside of the pavilion is not that great.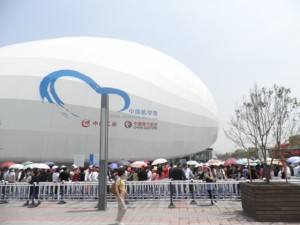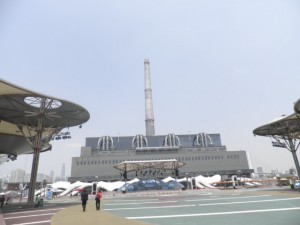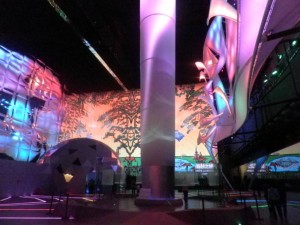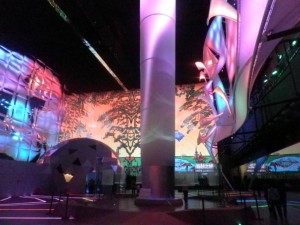 The Case Pavilions are situated at the north part of district E. These pavilions have exhibitions by cities which sets good examples about some best practiced policies.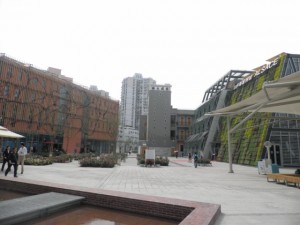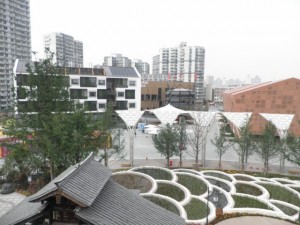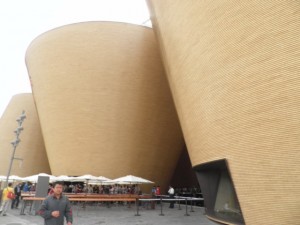 A pavilion about earthquake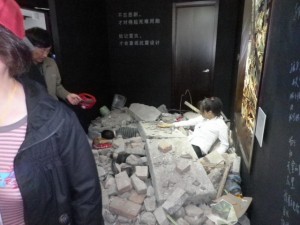 This is a prototype building that was built in just 24 hours! Using environmental friendly material and can withstand earthquake of 9 magnitude of 9 richter scale.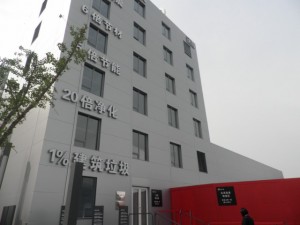 Moved to area A which is about country pavilion in the afternoon.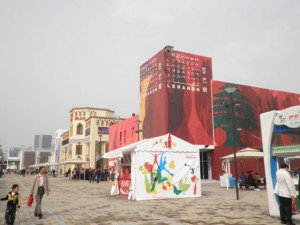 Inside North Korea Pavilion, "A paradise for people"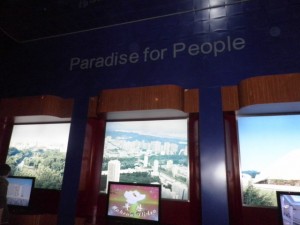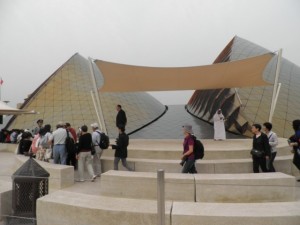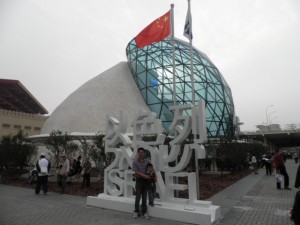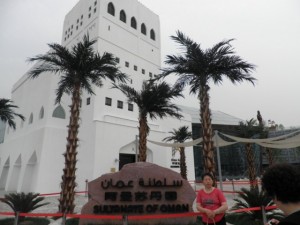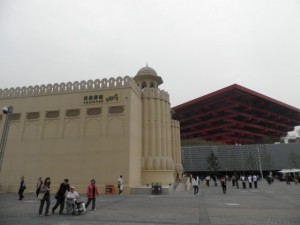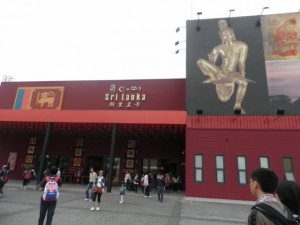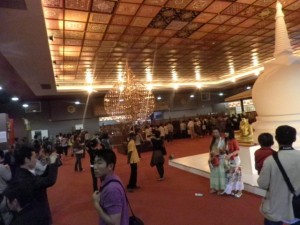 India Pavilion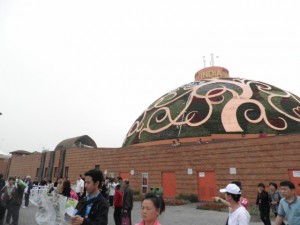 Saudi Pavilion which is the most expensively built pavilion with a long line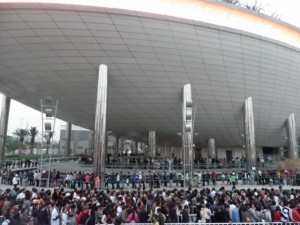 Visited the Japanese and Korean pavilion at night. There were long lines at both Japanese and Korean pavilion.
Japanese Pavilion which looks pretty cute.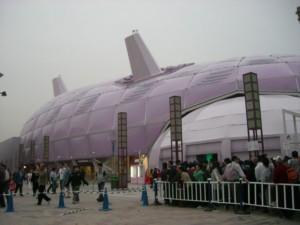 There was also a long line and waited for 2 hours before getting in. The whole program inside the Japan Pavilion is an hour. 20 minutes each for intro of Japanese technology, tech exhibition
Robot Asimov playing violin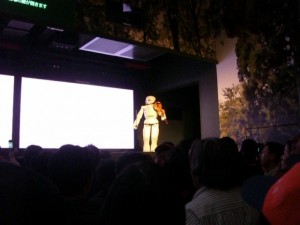 and performance.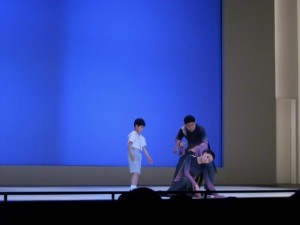 Korean Pavilion which has a long queue as well.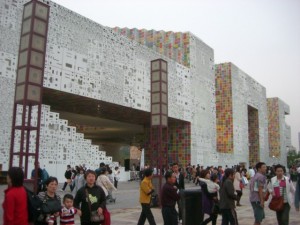 Some exhibition about korean writings. Like Japan many years ago, Korea used Chinese characters in their writing.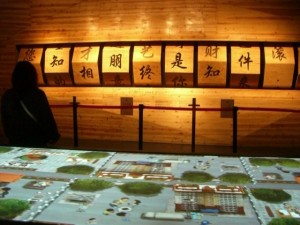 Still think Japanese Pavilion is the best among the country pavilions visited today.
Night View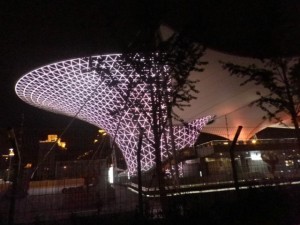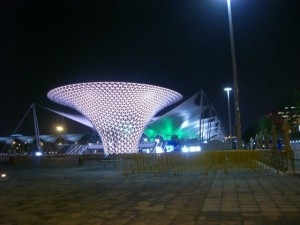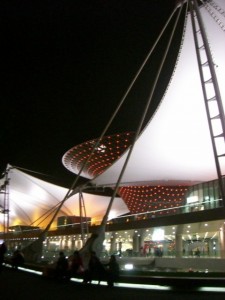 Night view of the Saudi Pavilion.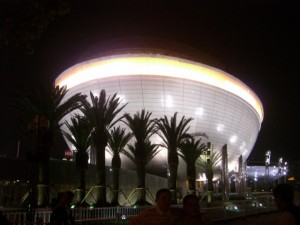 Wasn't manage to get in today because of the long line but that'll be my target for tomorrow.
China Pavilion.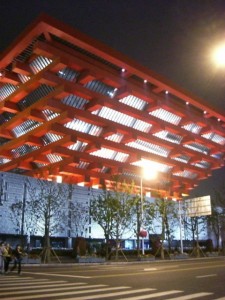 I don't even think about getting in because the line is too long. Furthermore, the pavilion will be there even after the world expo.
The site is huge, so my plan is to hit the world expo anti clockwise from district E, A, B, C, D.
Took a bus to ZhuJi train station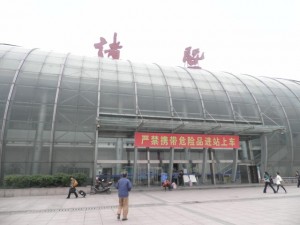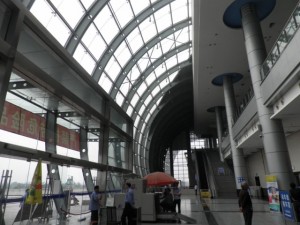 Got on the 8.16am train towards Shanghai. There are also high speed train towards Shanghai but the slower train is cheaper and doesn't take too long.
There are a lot of constructions going on on the way to Shanghai. Zhejiang is one of the richest province and is developing very well.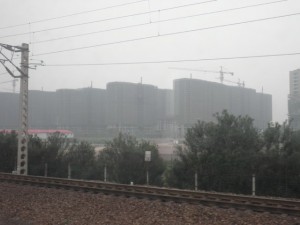 Even though there are trains averaging 200km/hour towards Shanghai, the governent is currently building a 350km/hour railway track and possibly might add another 450km/hour Malev train track. The later option is still under discussion because of some protests.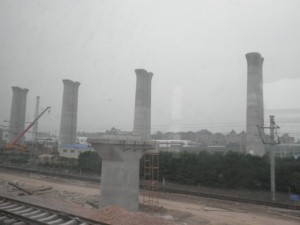 Shanghai is around 250km away and got to Shanghai at around 11.30am after a 3 hours train ride.
Back to Shanghai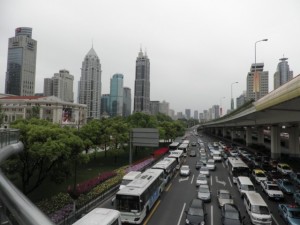 Visited the Shanghai museum in the afternoon because I didn't have enough time the last time I visited.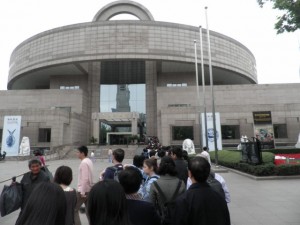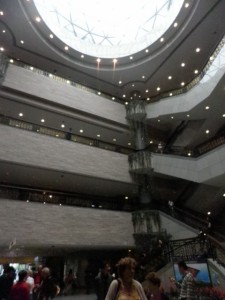 There are many people in the museum, especially tourists. The museum has quite a lot of artifacts.
Old Chinese furnitures.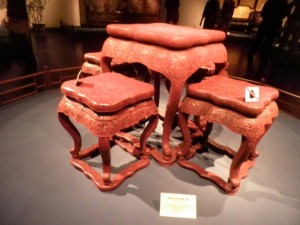 Dropped by Fudan University.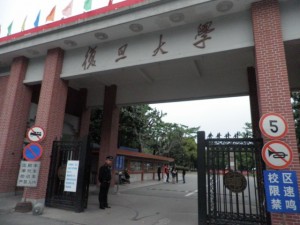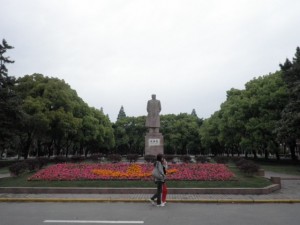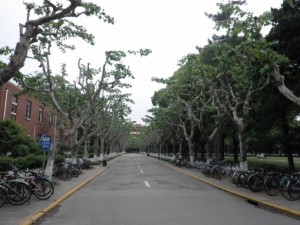 Dinner at WuYin's place with some of her friends at ZhongTan Lu. Around ZhongTan lu, there are maybe a hundred residential apartment buildings around 30 storeys high.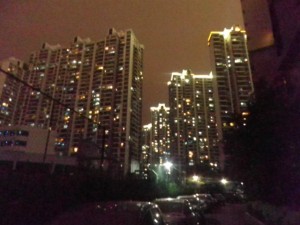 QianYu's apartment.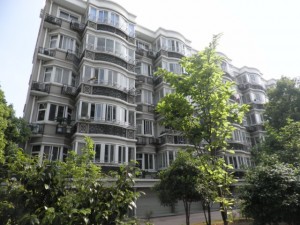 Got on the 9.45am bus to ZhuJi,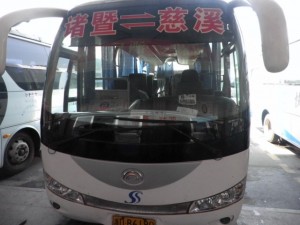 a town around an hour away from HangZhou. Arrived ZhuJi bus station at 12.20pm after 1.5 hours bus ride.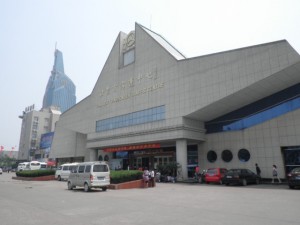 ZhuJi is just located an hour south of Hangzhou and is considered a mid size city. I decided to drop by here to visit a friend's tea shop since it's not far away from Shanghai.
My 9 months journey is coming to an end and most places I stop by is just to visit old friends and friends I met on the road. So from now, my post is not so much about backpacking and it's more about catching up with aquaintances and I won't be exploring the cities like I did in my journey.
Took the 10.10am bus to Ningbo which is around 70km and 1.5 hours away.

View Larger Map
Even though Ningbo is not a provincial capital but it's still a relatively big city of 6 million. Ningbo is one of the 5 treaty ports forced to open up to foreign trade after the opium war in the 19th century.
FengHuangCheng with my 3 local Chinese friends.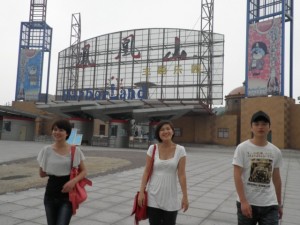 FengHuangCheng is roller coaster theme park in China. However, the weather doesn't look good so we didn't go in.
Cixi and Ningbo is famous for seafood.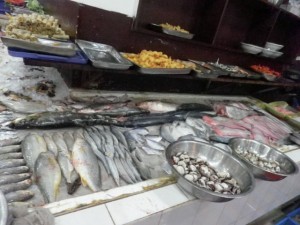 Seafood dinner back in Cixi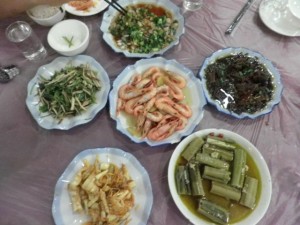 I met some friends at the hostel in Xiamen and they invited me to visit their hometown in Cixi.
Today is a rainy day. Went to the Shanghai Southern long distance bus station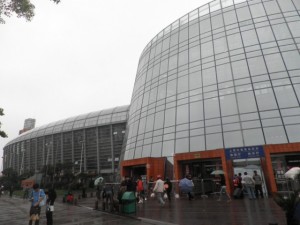 and took the 11.20am bus (85Yuan~USD$13)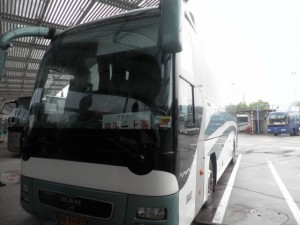 towards CiXi, a town under the jurisdiction of Ningbo with a population of 1 million.
Crossing the HangZhou bay on the 36km bridge, which is the world longest bridge over sea. The bridge is funded by businesses in CiXi, this will cut travel time from Shanghai to Cixi from 4 hours to just 2 hours 15 minutes. Cixi is famous for its family enterprises and people here are relatively wealthy. Few cities in China with a rich stereotype are Wenzhou, Ningbo and Fuzhou.
Crossing the Hangzhou Bay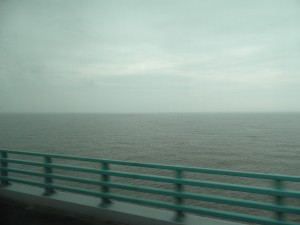 Go east towards science center.
XingYang Market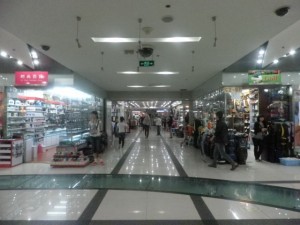 Science Center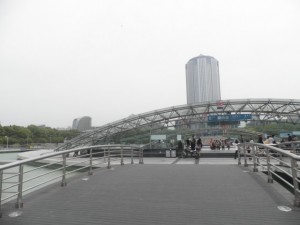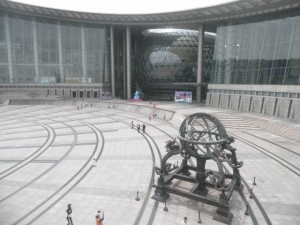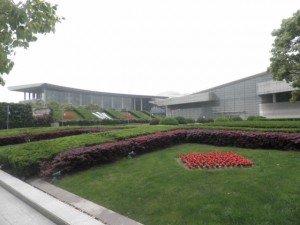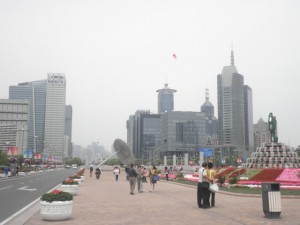 Theater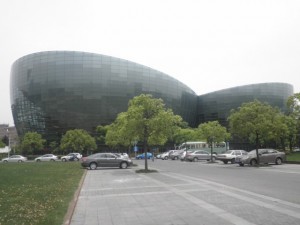 A park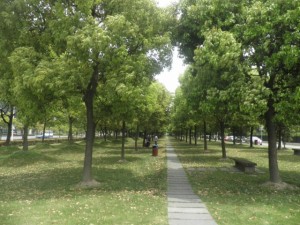 Go west to RenMinGuangCheng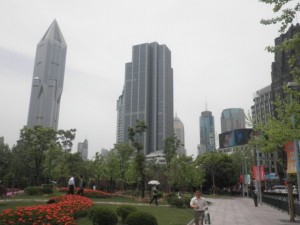 Because of the world expo, there are many soldiers guarding the entrance/exit of the subway station.
Changing of the guards at 12pm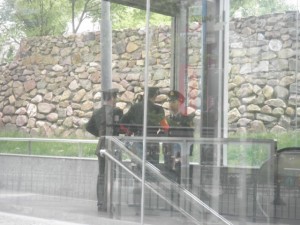 Visited the Shanghai Urban Planning Museum.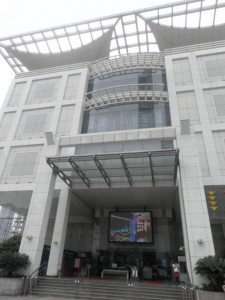 Plan of Shanghai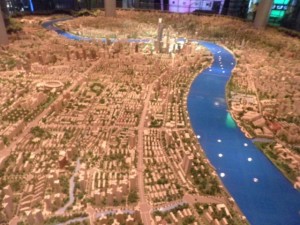 Districts in Shanghai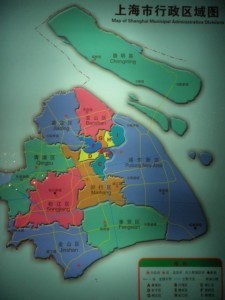 360 degrees movie about Shanghai landscape and demographics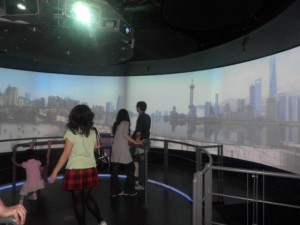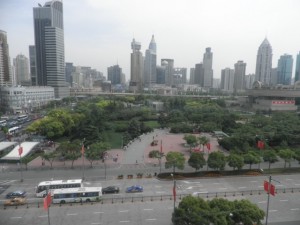 Shanghai Museum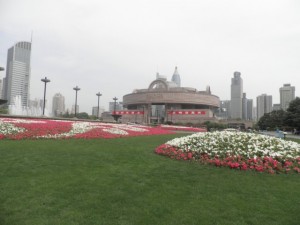 Met up with ZhiHan, an old friend to learn about the financial job market here. Moved from the Secret Garden at Pudong to Puxi, a friend Min was very nice to offer me to stay at his parents place.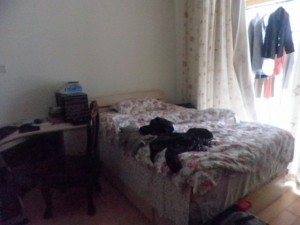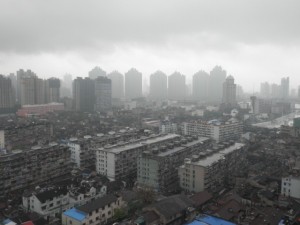 Secret Garden Hostel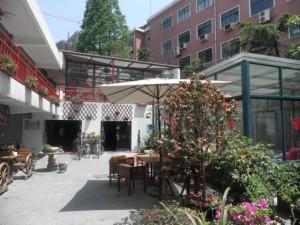 Housing prices are expensive in Shanghai, averaging 20-30k a square meter.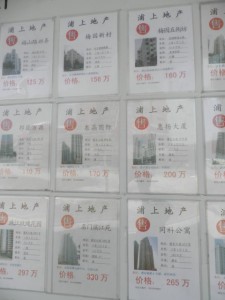 Because of world expo, there is a special day pass for the subway costing 18Yuan~USD$2.5 for a day. Started my city tour at
Shanghai stadium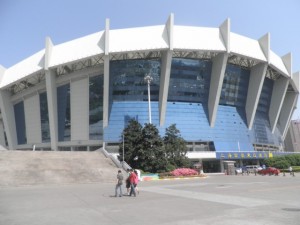 Indoor stadium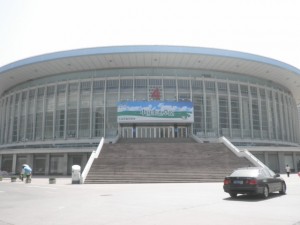 XuJiaHui area which is also a shopping area.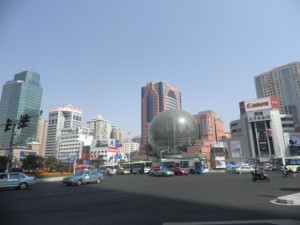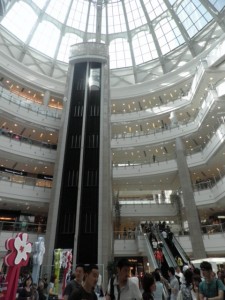 Shanghai library.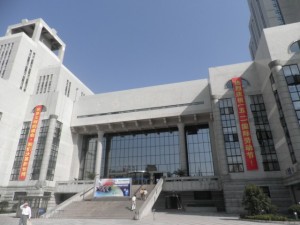 A underground street at People's square area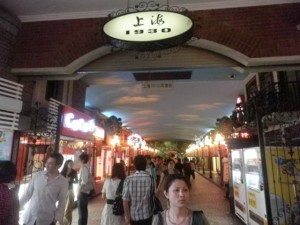 Met JianXiong, a friend at a shop for card games.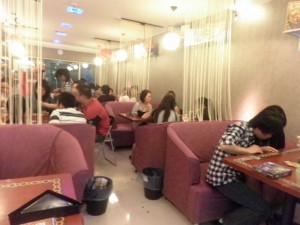 Card games seem to become pretty popular in Shanghai and there are many shops catering for this pastime.
Shanghai style noodles with Pork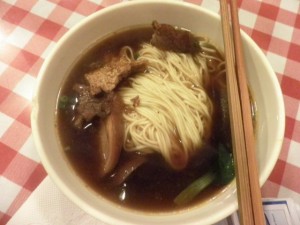 Theater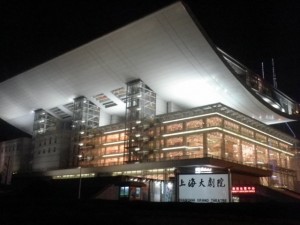 NanJing Pedestrian street which is always crowded.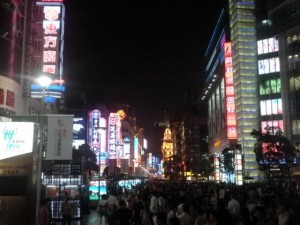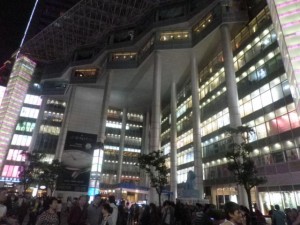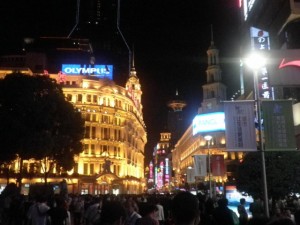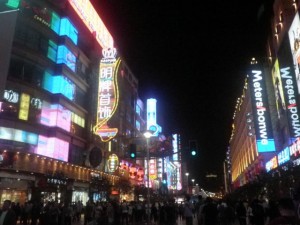 The bund with some old western style architecture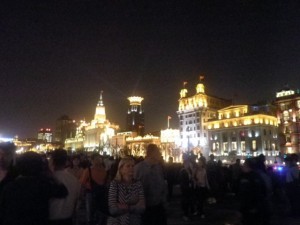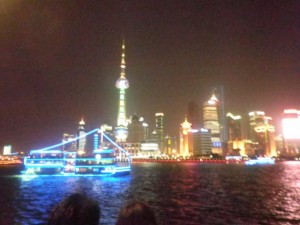 Visited the China MinTai museum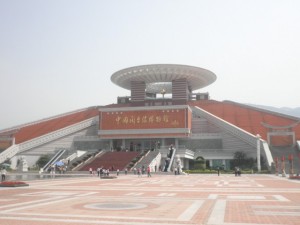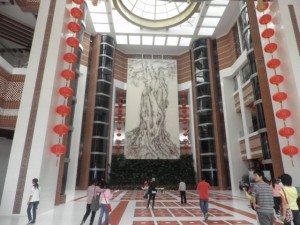 which is about the historical relations of Fujian and Taiwan.
From 15-19th century during the Qing and Ming dynasty, there was a huge migration of Han Chinese to Taiwan island. Most of the migrants were from Quanzhou and Zhangzhou.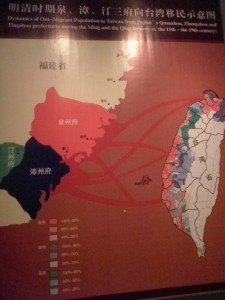 ZhengChengGong also called Koxinga, defeated the Dutch in Taiwan in the 16th century.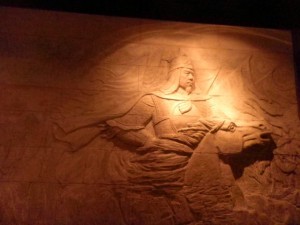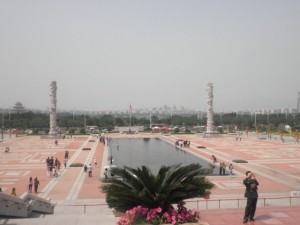 Quanzhou home cooked food by WuYin's mum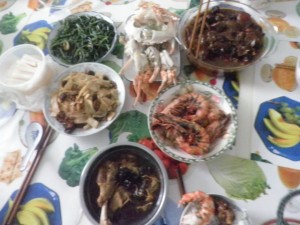 WuYin and Elly sent me to the new Quanzhou train station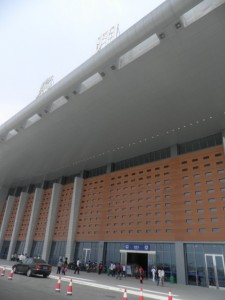 for the 12.11pm train towards Fuzhou. Got to Fuzhou train station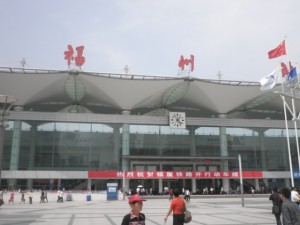 at around 1.10pm. Fuzhou Chang Le airport is around 50km away from the city and there are airport shuttles which depart from Appolo Hotel. Appolo hotel is pretty close to the southern bus station so took bus K1 (1Yuan) towards the south bus station and got on the 2.20pm express shuttle (20Yuan~USD$3) towards FuZhou ChangeLe airport.
On way to the airport passing by some apartments buildings, even in Fuzhou you can see China housing boom.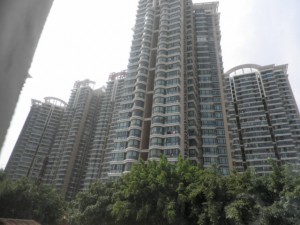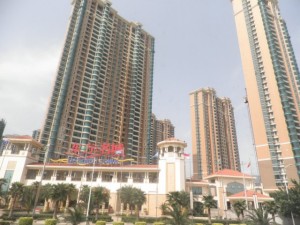 Arrived at the airport after at 3.10pm after a 50 minutes bus ride.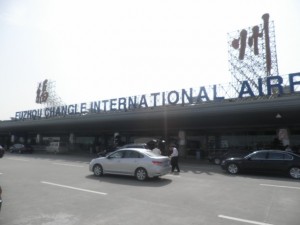 Got on the 4.45pm flight on ChunQiu airline (400 Yuan~USD$55) towards Shanghai.
Goodbye Fuzhou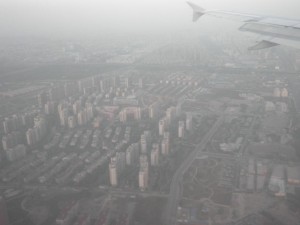 ChunQiu airline is a low cost airline and sometimes the airline will offer Fuzhou-Shanghai seats up for sale for only 99 Yuan.
Landed at Shanghai HongQiao airport at 6.30pm.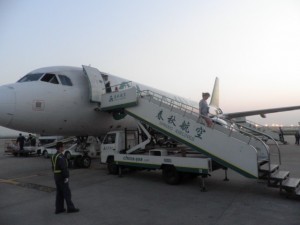 HongQiao airport is located at the western part of town, so took the subway line 2 then 4 towards Pudong area. I booked the Secret Garden hostel for a night since I am afraid that rooms will be fully booked for the Shanghai world expo. It cost 80Yuan~USD$12 for an eight person dorm room, the price was jacked up from 40 Yuan because of the world expo. Got to the hostel at around 8.30pm.
I was supposed to meet up with Jason here, however he wasn't able to enter China because he misread the term of Chinese transit visa and was sent back.
Shanghai is a pretty big city with around 20 million people. Shanghai was just a fishing village 150 years ago until it was parceled by foreign countries to be an International Settlement area. China lost the opium war and was forced to sign the treaty of Nanking which opened up Shanghai. Because the city was situated at the gateway to Yangtzi river, it became an ideal trading port and was built on the trade of opium, silk and tea. The city was also a place for vice, gangs and cheap labour then. After 1927, the Kuomintang cooperated with foreign police and gangs, the poor was exploited until the communist came. The communist rehabilitated hundread of thousands of opium addicts and eliminated child labor.
Night view of Pudong.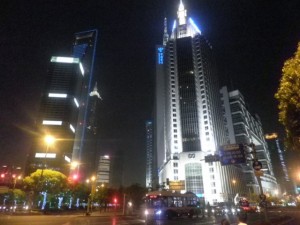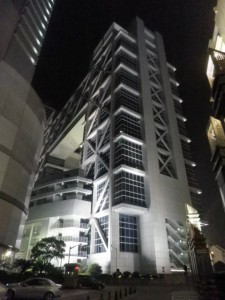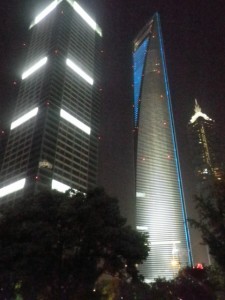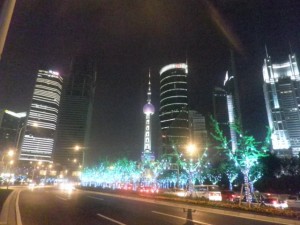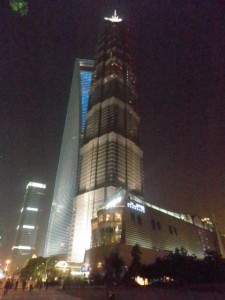 Peal Tower, DongFangMingZhu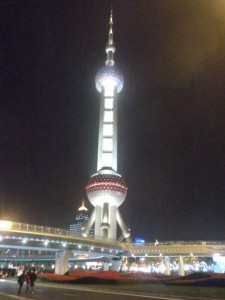 View of the bund across HuangPu river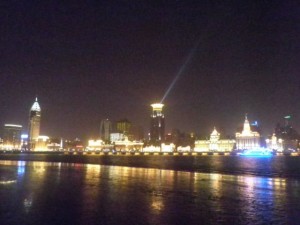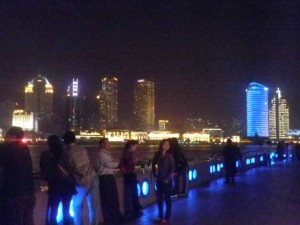 Walked around the city in the morning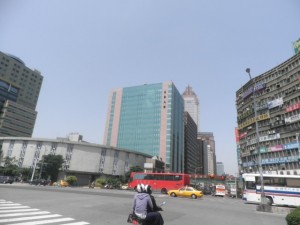 Train station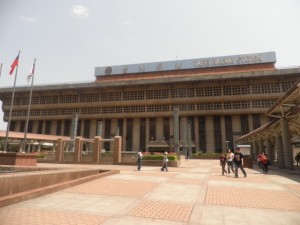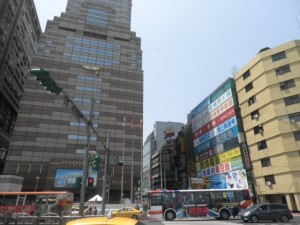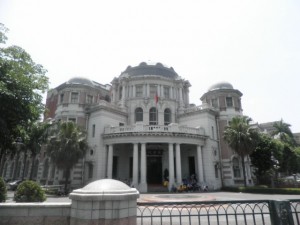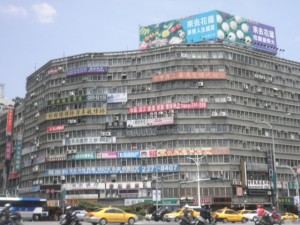 A typical Taiwanese lunch (80 NT Dollar~USD$2.5)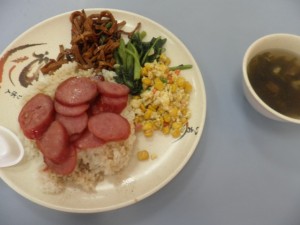 Got on the 1pm flight to KinMen.
View of Taipei 101 from the air.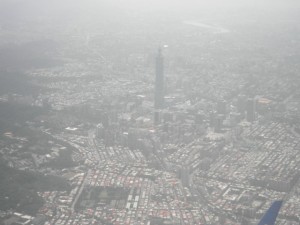 Arrived at KinMen airport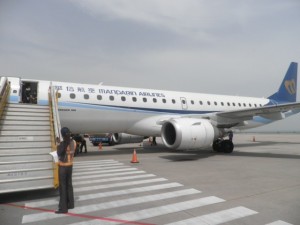 at 2pm and a shuttle took us to the harbour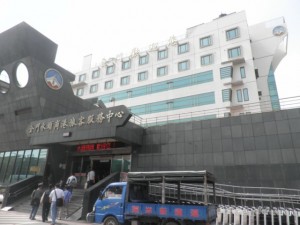 for the next ferry connection. I am supposed to get take the 3.50pm ferry from KinMen to Quanzhou. However only Taiwanese and Chinese are allowed on the ferry because of immigration reason. So instead, I got on the 3.30pm ferry to Xiamen instead.
Arrived at Xiamen port at around 4.30pm. Getting off the ferry, noticed that there were many constructions going on and there are many skyscrapers standing at the water front. Hardwares in China are more impressive but softwares are better in Taipei.
Took BRT no. 2 to Xiamen train station in order to get a ticket to Quanzhou. Xiamen is not building a subway since there is not enough human density, and BRT is used instead. The BRT are buses running on special lane.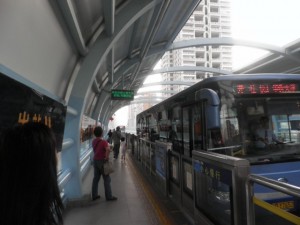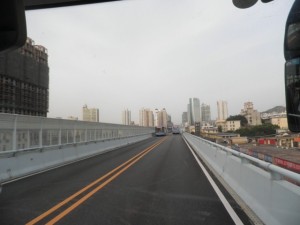 Since today is the first day of a 3 day holiday in China, there are a lot of people and most tickets are sold out. Managed to get a 7.55pm train ticket to Quanzhou (32Yuan~USD$5).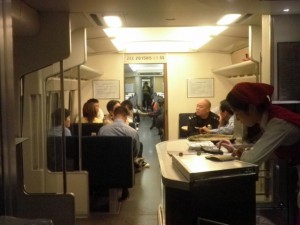 250km/hour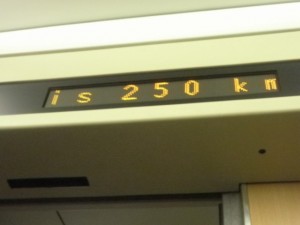 Since the past few weeks, I have been planning to get to Shanghai on May 2nd to meet a friend so that's why I have been moving quickly to get there in time. Express train tickets to Shanghai from Xiamen cost 359~USD$50Yuan and the 2000km journey only requires around 7 hours. However, all tickets are sold out so I have to fly instead. WuYin who went back to Quanzhou for the holiday managed to help me booked a flight from Fuzhou to Shanghai for tomorrow (400Yuan~USD$60).
Finally arrived at Quanzhou new train station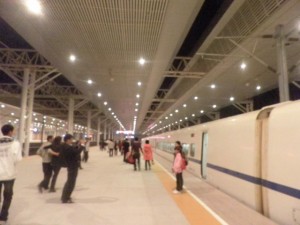 after 40 minutes on the train. Bought another ticket towards Fuzhou for tomorrow (55Yuan~USD$8). WuYin, a university friend of mine and Elly were very nice to pick me up from the new train station.
Quanzhou new train station is pretty impressive. It's brand new and looks like an exhibition center. Many of the high speed train station stops in China have a unique architecture.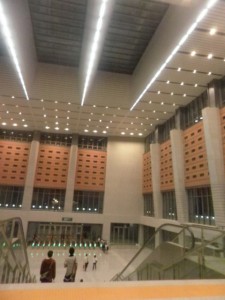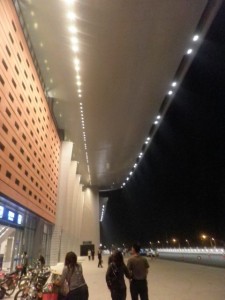 Elly and WuYin showed me around, brought me to try out Quanzhou local food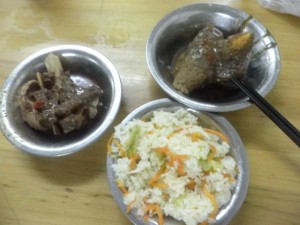 and even arranged accommodation for me.
Went to XinBeiTou which is famous for its hot spring.
XinBeiTou library.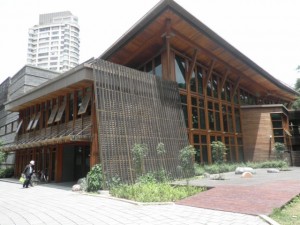 XinBeiTou Museum which explained about history of bath house.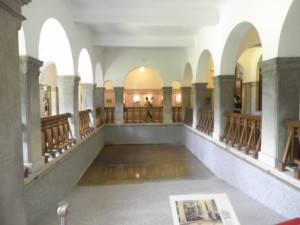 Hot Spring valley.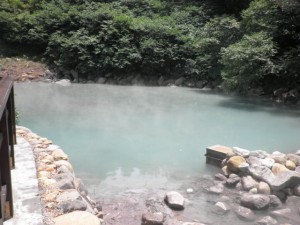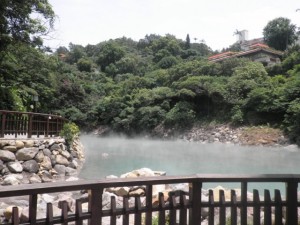 Ketagalan museum, the museum about Taiwanese aborigines.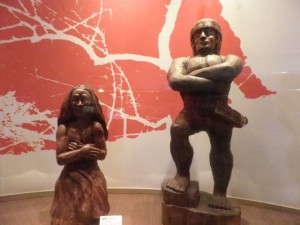 There are around 14 aborigine tribes with around 50,000 people living in Taiwan. They still have their own languages but also speak MinNan and Mandarin pretty well.
Go north to DanShui.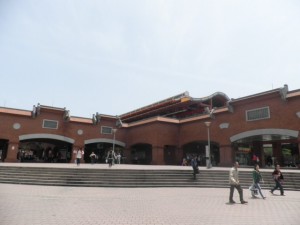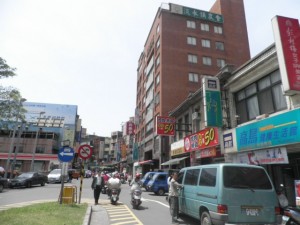 Rice (50 NT Dollar~USD$1.7)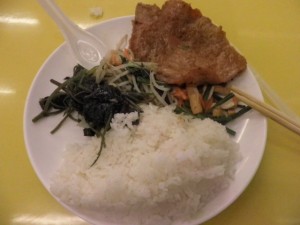 A Gei (30 NT Dollar~USD$1)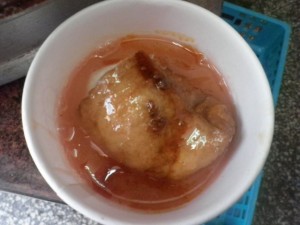 Coast at DanShui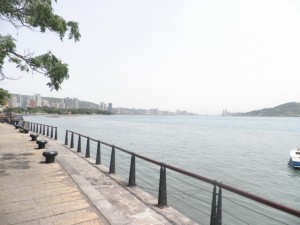 Town of Danshui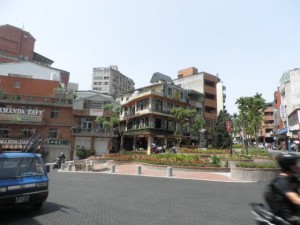 A church in Danshui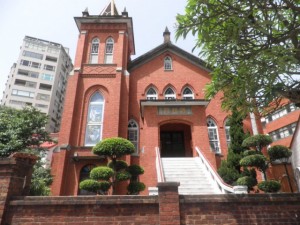 Fort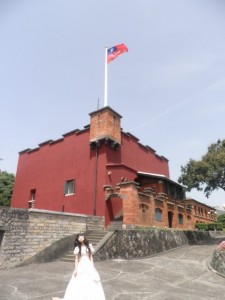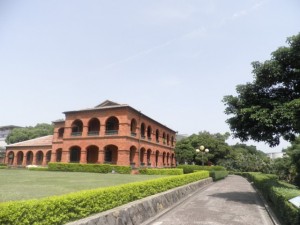 Fisherman Wharf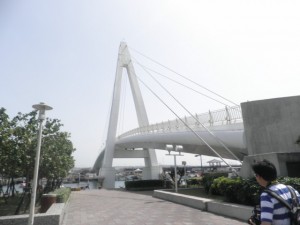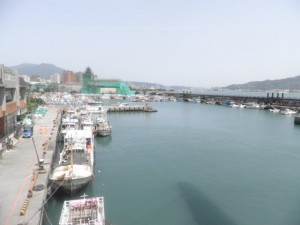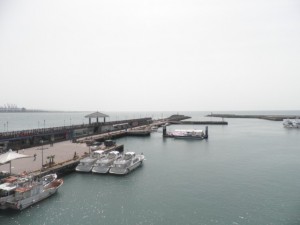 Went to ShiLin and got on bus 255 to GuGong Museum (80NT Dollar~USD$2.5).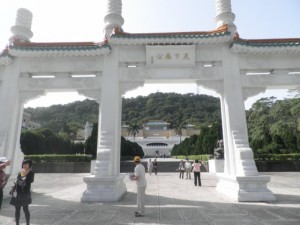 FaLunGong practitioner which is banned in China, demonstrating outside the museum.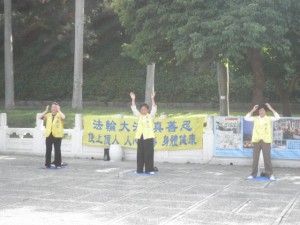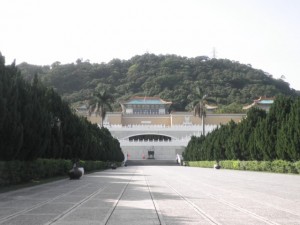 When the KuoMinTang party escaped from mainland China, they brought with them a large number of Chinese treasures and antiques. It was said that the GuGong museum in Taiwan has more important artifacts than the GuGong museum in Beijing.
A special exhibition about land lost to Russia in Xinjiang province.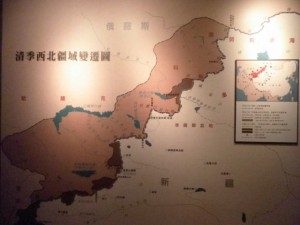 During the Qing dynasty, especially during TongZhi and Guangxu reigns, over 500,000 square kilometers of land was lost to Russia because of the declining in the emperor power and because of some unequal treaties signed. The documents were kept secret and only released in 2007.
The museum was pretty informative and provided a good introduction about ancient Chinese history.
National University of Taiwan.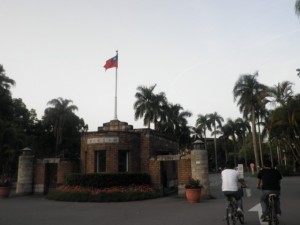 There are a lot of bicycles around the universities.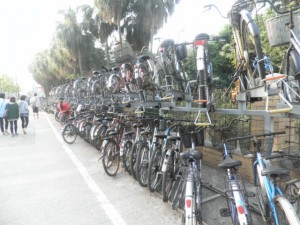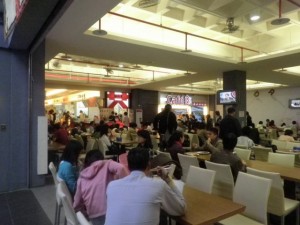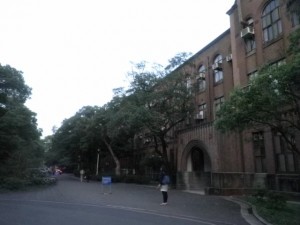 Went to TaiPei 101 (370NT Dollar~USD$12).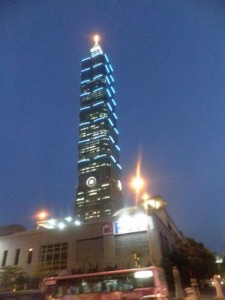 Taipei 101 is the 2nd tallest building in the world after the Burj in Dubai. Under the top 10 ranking of the tallest buildings in the world, 7 are in Asia, 2 in Chicago and 1 in the middle east. 5 Out of the 7 tallest buildings in Asia are in China.
Shopping mall in Taipei 101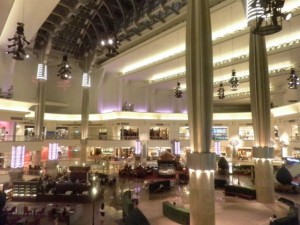 The tower has one of the fastest elevator, going up to 1010meter/minute or around 60km/hour. To get up to the 89 floors, it took only 37 seconds.
View from the top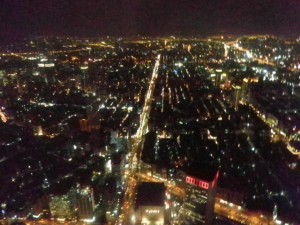 Taiwan is located around an earthquake zone so the tall building need a damper. The big damper with 5.5 meters in diameter and weighting 660 metric tons.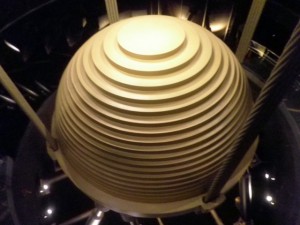 Noticed a similar Love sculpture as the one in downtown manhattan

HuaXi night market at around LongShanSi area.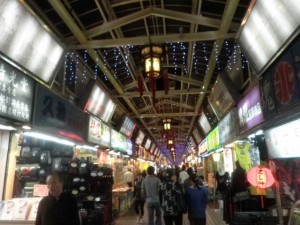 Fried Rice (50 NT Dollar ~USD$1.7)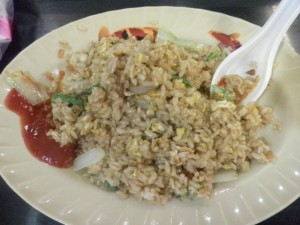 Oyster Omelette (50 NT Dollar ~USD$1.7)