Posts tagged: Lubang Jepang
View of the volcanic mountain Singhalang from Hotel Orkid rooftop.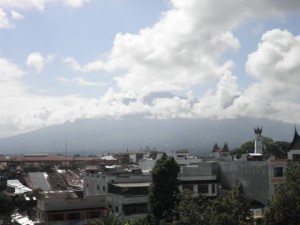 This is the typical Padang style restaurant where plates of different dishes are stacked behind the window.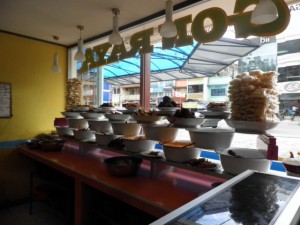 Food is served in plates and half serving of meat cost 8,000 Ruppiah.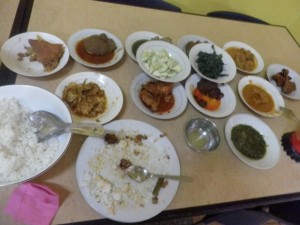 Bridge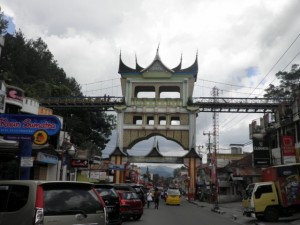 in the middle of the town which links Fort de Kock, a fort built by the Dutch and Bundo Kanduang Park which also have a mini zoo in it.

Traditional house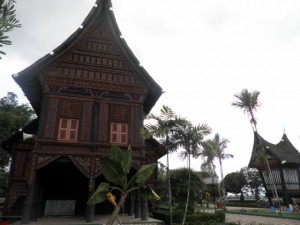 Kids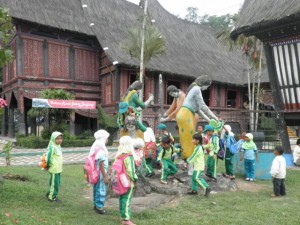 The weather in Bukit Tinggi is quite unpredictable, even though it's sunny in the morning but it poured heavily at noon. It has rained 3 times since yesterday afternoon until now. Met an Indonesian friend yesterday and he wanted to show me around. We went to see Sianok Canyon (Ngarai Sianok).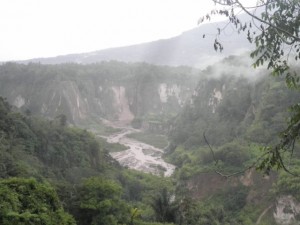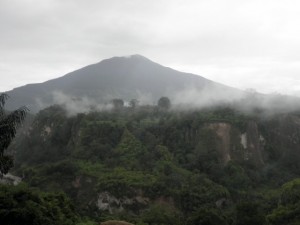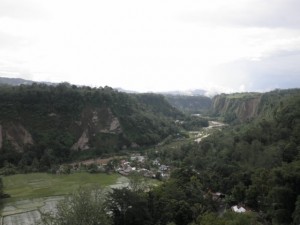 Just right below is Lubang Jepang, meaning Japanese hole.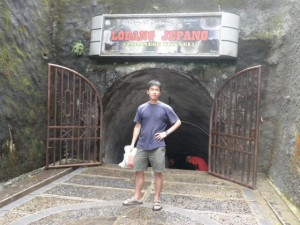 During world war II, Bukit Tinggi was the headquarter for Japanese army in Sumatera. There is an underground bunker and a network of tunnels built by the Japanese.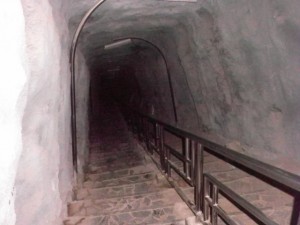 Faddy who showed me around with his van.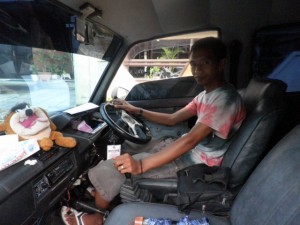 Booked a bus ticket to Parapat from the front desk at the hostel (175,000 Ruppiah). Those guys at Hotel Orkid were pretty nice and sent me to A.L.S bus office for the 5.30pm bus to Parapat.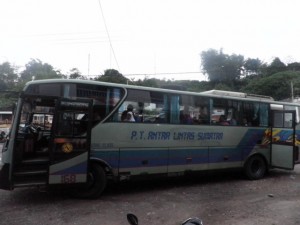 The road is pretty windy and narrow going around the jungle in the mountains. Infrastructure in Indonesia is still under developed. When it rains, the road will be blocked by landslides.